Tumi Frazier, a passionate South African entrepreneur, is a powerhouse in every sense of the word. Through her inspirational leadership, combined with an ambitious vision and an endless source of energy, her company, Tumi Frazier International, is helping to develop thousands of new women leaders in Africa. Tumi Frazier is one of those women who believe they can make a real difference in Africa through their efforts to uplift, motivate, inspire and develop other women into powerful leaders for change on the continent.  Lionesses of Africa chatted to her this month to find out a little more about her own entrepreneurial journey to success.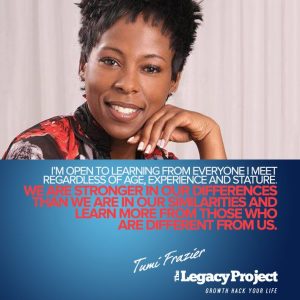 My Definition Of Success | When I was young success to me meant achievements and acquisitions. I suppose most young people are socialized to believe that a person with the most material possessions or highest community status is the most successful. However, as I became wiser, I realized that money and possessions are by-products of success and that true success is the ability to have balance in different areas of life such as spiritual, career, health, relationships, financial, humanitarian, emotional etc. Success is also about achieving whatever goals you set for yourself, big or small and being content where you are.
I Am Driven By | Passion for life; and unlocking potential in people so they aspire to do more and become more…
My Highlights | Being able to develop resilience over time and overcome obstacles in general
The Difference Between Good And Great | I think people who are great at what they do work on their craft continuously and do not rely on talent only. Every day is an opportunity to out-do what they did yesterday and this keeps them at the top.
A Key Talent | I'm Consistent and highly disciplined.
I do the following consistently:
1.) Pray
2.) Prepare
3.) Exercise
4.) Read
I am Never ever late for anything….
The Characteristics Of Success | Resilience
Principles I Live By | Being True to who you are and living your teachings, (practice what you preach)
Critical Skills I Develop | Communication skills (Speaking and writing)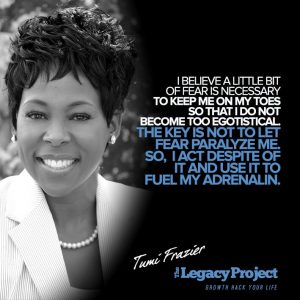 How I Use My Mind | I visualize every goal I set, this way it becomes real…in fact, I go to a point of imagining how I would feel when I accomplish it.
Lessons I Have Learnt | Tough times never last but tough people do
Dealing With Doubt | It is natural to experience fear and self-doubt when you advance in life especially when you move into untapped territories. I have experienced fear in the past and I believe I will still experience fear as I grow in the profession I am in. I believe a little bit of fear is necessary to keep me on my toes so that I do not become too egotistical.  The key is not to let fear paralyze me so, I act despite of it and use it to fuel my adrenalin.
Performing At My Peak | Preparation and constant learning; I read extensively as my work requires that, As well as taking good care of myself. I do not abuse myself in any way, don't drink, don't smoke and I rest as much as I can.
Resources I Use To Stay Inspired | I like tranquil environments, where I can hear myself think. I'm open to learning from everyone I meet regardless of age, experience and stature. We are stronger in our differences than we are in our similarities and learn more from those who are different from us. I am eclectic, I like all kinds of music, I used to be a DJ in my days. I like comedy, action movies and history documentaries.
My Future Dreams And Ambitions | Launch my own Talk/ TV Show
The Meaning Of Life | What you make of it; you see life as you are.
The Best Advice I've Received | Work in such a way that you achieve 80% effectiveness at 20% effort; this is working Smart.
Advice On Building Wealth | Understand what the meaning of wealth is and develop the character necessary to handle the financial success so it does not destroy you.
On Inspiring Others | I believe in them, give them space to do what they are great at and show gratitude for the value they add.
I Am Inspired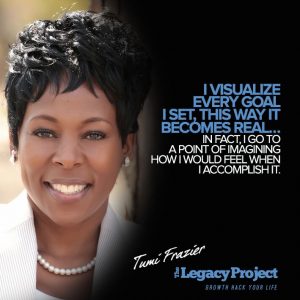 By | I do not have role models but I am inspired by different people who possess different qualities I admire and I learn to incorporate those qualities in me and I leave out the rest.                                                         
         
I Would Like To Leave | To have lived a life of significance…if I could help just one person along the way, my life would have been worth living.
Useful Links: