Tony is the CEO of Assessments 24×7 LLC, a company that offers a variety of online assessments, including the widely used DISC profile, the Hartman HVP, Motivators (Values/PIAV) assessment, and several 360º effectiveness assessments.
He is also a prolific author with 30 books translated into over 50 foreign language editions, including the newly revised, best-selling The NEW Art of Managing People; Charisma; The Platinum Rule; Collaborative Selling; and Communicating at Work.
Tony is featured in over 100 audio/video programs and films, including DISC Relationship Strategies; The Dynamics of Effective Listening; and Gaining the EDGE in Competitive Selling. He is also the originator of the internationally-recognized behavioral style assessment tool – The Platinum Rule.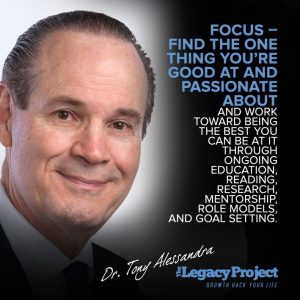 My Highlights | The highlights of my life and career include the birth of my two children; earning my PhD in Business Admin. in 1976; being inducted into the National Speakers Association Hall of Fame in 1985; marrying my soul-mate, Sue, in 1990; authoring 30+ business books since 1979; and launching a new online business – Assessments24x7.com – in 2000.
The Difference Between Good And Great | The difference between people who are good at what they do and people who are great at what they do, in my opinion, is their education (formal and informal), passion for what they do, constant improvement in their craft no matter how good/great they already are, and the desire to seek feedback from others on how they can improve themselves even by a little each and every day.
A Key Talent | The one talent or strength of yours, which has been critical to your success is FOCUS – find the one thing you're good at and passionate about and work toward being the best you can be at it through ongoing education, reading, research, mentorship, role models, and goal setting.
The Characteristics Of Success | The characteristics, actions, habits and behaviors that I both have and use, that have helped me achieve what I have been able to achieve include my compassion for others; always willing to help others, especially underdogs; believing and practicing what goes comes around (Karma); gratitude for what I have and for others who have helped me succeed; finishing what I start; and generosity.
Principles I Live By | The principles and values that I believe are important to live by include trust, honesty, humility, gratitude, good manners and generosity.
Critical Skills I Develop | The critical skills that I have used and worked on improving in attaining my success include reading and comprehension; building my vocabulary; honing my speaking and listening skills; practicing financial responsibility; being organized and staying in touch with other successful people to share best practices.
Performing At My Peak | I ensure that I am always performing at my peak by getting plenty of sleep (7-9 hours per night), daily exercise, eating the right foods, constant reading and planning before acting.
Resources I Use To Stay Inspired | The resources I use to keep myself inspired, informed and growing are reading 2-3 newspapers per day (my local newspaper, the Wall Street Journal and the New York Times), reading several weekly and monthly magazines (such as Business Week, Fortune, Forbes, Money, Entrepreneur, etc.), and consistently staying in touch with other successful business people (speakers, authors, business owners, coaches, etc.).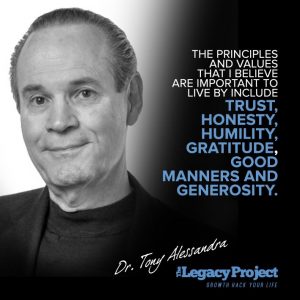 I Am Inspired By | My role models include Jim Cathcart (for speaking and positive values), the late Bill Gove and Zig Ziglar (for professional speaking skills), Sue Alessandra (for parenting), Sue Alessandra, Bill Bachrach and Jim Cathcart (for fitness and health), Shep Hyken (for customer service and social networking), Phil Wexler (for reading and stretching my mind), and Rick Barrera (for planning and preparation).