Tim Goodenough is a Certified Meta-Coach and holds a trainers qualification in both NLP and Neuro-Semantics. He is a member of the MCF. He was the full time mental coach for the Sharks in the 2008 Super 14 competition. Before that he worked at Standard Bank as the Senior Manager for Talent Support in Personal and Business Banking and was part of the Leadership Development, Coaching & Mentoring Unit. Tim looked after Executive Coaching and Mentoring for Personal and Business Banking, as well as designing coaching and mentoring workshops, facilitating coaching and mentoring workshops and training and assessing external facilitators. Tim sat on the Standard Bank coaching accreditation panel. Tim specializes in working with Elite Athletes and is currently the resident Mental Toughness Coach for the Investec international rugby academy which is lead by Dick Muir locally and Murray Mexted internationally. The Academy has different levels of courses held throughout South Africa for high performance coaches and players.
I Am Driven By | 
The knowledge that what I do can make a significant difference in people's lives and that as I learn, discover, create and teach more, that difference gets bigger and the amount of people who can benefit multiplies. I know there are a lot of great people out there being held back by limiting beliefs and a lack of quality mental technique.
I want powerful personal development to become as easy to access as the local gym and I want it help make the path to healing and growth to be as aspirational as representing your country. My strategy (borrowed from Malcolm Gladwells' the
Tipping point)
is to work with the highest profile teams and individuals I can, and as they share the story of their success and growth (and sometimes their bounce-back), part of that story is the readily available personal development techniques and processes that assisted them. I have started collecting stories on my blog:
http://raisingtalentthebook.com/category/stories/
of these teams and individuals that have taken a step up. I also believe in South Africa we have some of the best Sports Psychs and Mental Coaches around and I enjoy learning and collaborating with my peers, I believe as we learn from each other and help each other grow the difference we make grows exponentially.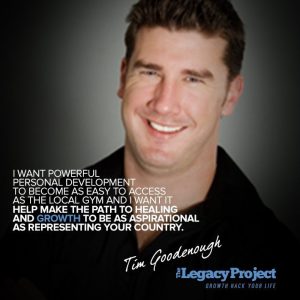 My Highlights |
Its been special to have a best-selling book, "
In the zone with South Africa's Sports Heroes
" which I co-authored with my business partner Mike Cooper. Mike and I have had some great experiences working as a team with SA hockey, Irish Hockey and SA Cricket. Being part of the South Africa u19 winning team in 2014 was a great memory. The biggest turnaround I was part of was Amazulu's 2010 resurgence in the PSL, that was exciting to be part of that shift. Being part of the Irish hockey team from 2009-2012 was one of my favourite sporting memories and it was special to see them qualify in 2015 for their first Olympic Games in over 100 years. It was special to be part of the NMMU Rugby, Netball and Football varsity cup teams that caused a lot of upsets.
I have also been part of some tough loses, where we either fell desperately short or didn't arrive on the day at all. When we don't arrive on the day that hurts and frustrates the most as it's my area of influence. Sport is tough. On any given day 50% of the people competing lose.  In South Africa we have such a passionate fan base that often that passion turns to intense criticism when there is a high profile loss.
In the past I would sulk and nit-pick over every detail to see what could be improved – I would also take it very very personally.  This style was unsustainable and so I had to work on getting a healthier balance between frustration, learning and bouncing-back. Now I still nit-pick, however the work I have done to develop my self-esteem means I am not devastated and want to crawl under a rock, I am just naturally disappointed and frustrated and want to focus my energy on learning. Once I realized and admitted that I had a self-esteem problem, I focused on solving it. I wasn't happy with the impact of the existing self-esteem processes I found in my research so decided to create my own which has made a big difference to me and my clients.  This new model and set of techniques will be the core of my upcoming book on Self-Esteem which I am very proud of.
The Difference Between Good And Great | Passion for the basics, love of learning, curiosity and relentlessness combined with supporting beliefs or a process to develop supporting beliefs. So many people set goals, however very few develop their beliefs to be fully supportive of their goals.
A Key Talent | To grow your self-awareness, a critical life and leadership skill you need to ban the Why question. Instead of asking yourself Why did I do that? Why am I upset ? Why am I angry, start using the What question instead. Try removing the Why question from your vocabulary for a few weeks to see the impact.  A What question can be in the form of ,"What's going on for me?, What was my criteria for making that decision? What's that about? What's going on that I feel this way?" A what question takes longer to answer, so you have to be patient and stick with the question until an answer emerges that you can work with. You also need to focus on something specific when asking yourself a "What question" eg. energy in your body, a thought that is stuck in your head, a feeling of anger.  A more advanced use of the What question, is pointing it at a negative thought or negative words in your head and asking yourself, "What belief holds this X in place?" Where X is the negative words.  If you find a negative belief like, "I am not good enough? I cant do it? I am worthless or I am a failure" or something similar there is a two step process to move you towards a happier and healthier mindset.  First ask yourself the question, "Do I believe I was born this way or do I believe the miracle of life included this belief?" Surely the answer is NO! So knowing that it's a learned belief, we can unlearn it – what an empowering thought! Then secondly say to yourself, "I give myself full permission to let go of as much of this negative thought/belief X as I can for today."  Keep using the permission release statement to chip away at those negative beliefs.  You are awesome, just sometimes your thinking and beliefs don't allow you to know and experience your amazing value.
The Characteristics Of Success | I have a rage for learning, I really am curious and want to know as much as I can about areas that are interesting to me. I never believe something is impossible instead I believe no-one has figured it out yet, and if its important enough, why cant that person be me?
My two key talent's is firstly taking others peoples brilliant insights and putting them uniquely together and then finding the next piece. My second talent is that I am able to work out the HOW and create processes for others to fastrack their growth and learning through use of that HOW. How do you turn your goal into a purpose? How do you get mentally tough? How do you develop healthier self-esteem? How do you change deeply held beliefs that are locked in the body? How do you close the knowing-doing gap?
How I Use My Mind | I am a big believer in being coached and self-coaching. Almost all my skills and successes were founded on hundreds of hours of coaching work. I am also a believer in continuous personal development and spend a lot time networking and learning from my peers, reading books in my field and attending trainings – and then experimenting with ideas that emerge from my learning. In my earlier part of my career I spent too much time in my head and not enough time trying and experimenting and failing. Now I do much more of all three and it has made a huge difference.
Lessons I Have Learnt | The people in your life are critical to your success – you need to teach them how to support you, find the people who believe in you and spend less or no time with people who don't.
Dealing With Doubt | The first thing to understand about self-doubt, fear and negativity is that you are not alone in feeling them. They are all emotions that make us human, they are much more common than you think. Even accomplished, talented and successful people feel all three. 2012 was the best/worst year of my life as a professional working in elite sport. I experienced a series of high profile big tournament loses as part of my role as Mental Coach to various teams. In Dublin as part of the Irish men's hockey team we lost 3-2 to Korea, the last goal a cruel deflection with seconds on the clock left- winning the game would have meant qualification for the Olympic Games – the first time an Irish team would have done that since 1906.  In Townsville as part of the South Africa u19 cricket team we lost to Australia in the semi-final of the u19 World Cup – we had never won the u19 World Cup inspite of having very talented teams. This team was one of our most talented yet.   At the Olympic Games in London as part of the South Africa Men's hockey team we lost a series of close games to finish 11 out of 12. This result meant we missed finishing in the crucial top 6 bracket which would have secured funding and the future of hockey in South Africa for the medium term.  This was incredible tough for everyone involved and I took those loses very personally as in my mind I hadn't been skilful enough to help those teams perform closer to their potential. I considered quitting sports work, and my sense of self-worth was rock bottom.  It took me 9 months of obsessing for my first breakthrough and then another 24 months of research and experimenting with different solutions, and eventually I invented a brand new way to help people change beliefs at a very deep level. I believe if I had known that in 2012 that extra piece of insight and technique would have made a difference.  That method is called Scanning – it is the HOW of getting positive beliefs into your body, and getting limiting beliefs that are locked in your body – out. Scanning is also one of the foundational techniques for my self-esteem book; its focus is on how to get healthy self-esteem beliefs into the body, and how to get the limiting and toxic self-esteem beliefs trapped in the body out!
Massive failure can lead to massive breakthrough and growth – if you process it effectively and mine it for lessons. So although it's tough to fail, and fail big – which happens in life, and more frequently in my job, part of what helps me bounce back is knowing that if I just stay with my curiosity and frustration I will discover an important growth, healing or high performance insight or solution.
My Future Dreams And Ambitions |
From a sports point of view I want to win the Rugby World Cup with the Springboks and get to a stage where I have options to be involved in team development cycles around the major tournaments and competitions around the world: Olympic Games, World Cups, and leagues like the NFL and Champions League.  From a learning point of view I want to be able to travel to more trainings, conference and spend more time with key people I learn and collaborate with, and not just learn via books, podcasts, skypes and emails.  I want to keep on writing books that add value and provide quality personal development processes and products whilst balancing that with a rich family life. I am not quite sure about how all this will fit together. I trust I will figure it out – I just don't know how long it will take.
Useful Links |