Susan Colantuono is a globally recognized expert in women's leadership development and gender dynamics. As CEO of Leading Women, which is one of the world's premier consulting firms, supporting corporate initiatives to advance women and close the leadership gender gap. She heads up a team of amazing business consultants who collaborate with corporate partners on high-impact solutions to meet their talent development goals. Colantuono conducts ground breaking research,  turns it into practical solutions and travels the globe delivering cutting edge solutions to companies that are committed to closing the leadership gender gap as well as women's advancement.
Susan's speaking engagements around the world bring keen and inspirational insights to audiences of women and men at conferences, private client events and virtual leadership summits.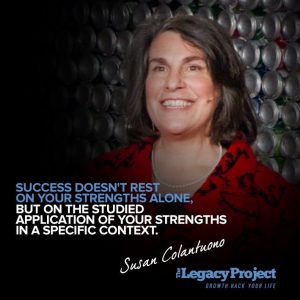 My Definition of Success | To me, a life without regret is a successful life. Have I invested time with people I love, have I given something back to the world, have I actualized my dreams, have I treated others well? These are measures of success to me.
I Am Driven By | I am driven by a deep sense of justice – especially as it relates to the lives of women. This has driven me to pursue my own dreams and to create a company that clears the path for women in organizations to pursue theirs.
The Difference Between Good and Great | I've noticed that people who are great at what they do also love what they do. They have a passion for and keen interest in their scope of influence. In one of my first books Build Your Career, I wrote about the importance of identifying your motivated skills – those that energize (not deplete) you when you use them. For me an example is designing a workshop as compared with balancing my bank account. I am skilled in doing both, but workshop design energizes me – balancing my account, depletes!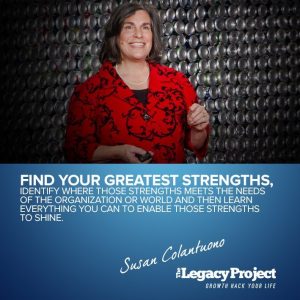 A Key Talent | In my research into the successes of the Fortune 500 women CEOs, one of the most important observations is that their strengths differ. So, in respect to this question, my advice is to find your greatest strengths, identify where those strengths meets the needs of the organization or world and then learn everything you can to enable those strengths to shine. Success doesn't rest on your strengths alone, but on the studied application of your strengths in a specific context. For example, if it's business, you have to know the business of business. For me, this has meant working with my advisory board to focus my passion and creativity on producing strong business results.
Lessons I Have Learnt | The lesson that I've had to learn (no one gave me this guidance) and that I champion to women around the world is that in the world of work, what matters are your outcomes – the visible way you move the business forward – and your perceived business, strategic and financial acumen. Career advancement rests on proven and perceived leadership skills and the higher you go, the more important are the ways you lead the business toward the achievement of its strategic goals – not only your skills with people and teams.
Performing At My Peak | As someone with a preference for introversion, I manage my downtime to enjoy plenty of solitude – especially time in nature.
On Inspiring Others | In some cases, great people have come to my company, Leading Women – seemingly an answer from the universe. In others I've been persistent in asking them to join the company. I work hard to match their talents to the needs of the business, give them autonomy and recognition for jobs well done.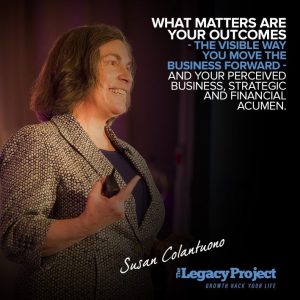 I Am Inspired By | Anne Mulcahy, former CEO of Xerox and all of the other Fortune 500 women CEOs inspire me and act as virtual role models and mentors. Also, women Nobel Prize winners such as Wangari Mathaai, Malala and Aung San Suu Kyi who succeeded in spite of degradation and physical threats. The lessons about success gleaned from their varied paths strengthen the message that any woman can be anything she chooses to be – even in the most challenging environments.
The Legacy I Would Like To Leave | I would like my legacy to be a clearer path forward for all women, everywhere around the world…and for my son to live a meaningful and rewarding life.