Siya Mapoko is a South African businessman and best-selling author of The Best Advice I Ever Got and Conversations with JSE AltX Entrepreneurs. Having interviewed 32 business and academic leaders in South Africa, 200 e-mails were exchanged and a large number of phone calls were made over the 15 months. He put all of this knowledge into The Best Advice I Ever Got. He is the CEO and Chief Research Officer at MRI, a boutique research and publishing agency.  Mapoko has donated over R1 Million worth of books  to schools and youth-focused non-profits. To add to his list of achievements, he was nominated for numerous business and entrepreneurship awards in 2010. He was honoured by The Johnny Walker Striding Man Society as one of 30 South African Striders. Mapoko also shares his knowledge as a guest lecturer for Business Science and MBA classes, locally and abroad. This month he will be publishing his latest book Damn Good Advice: Why What You Know For Sure Is Not Working. 
My Definition Of Su
ccess | Success is not some arbitrary destination or accumulation of stuff – but a series of small daily accomplishments towards a bigger future of our own choosing and design; and success should be measured daily. I learned this from Mark Lamberti.
I Am Driven By | I believe that our lives are figments of our own imagination. So I always want to learn how much more I can accomplish by following my creative and crazy ideas. If others benefit from it – great!
The Difference Between Good And Great | My opinion, being good is about attainment and being great is about commitment to mastery. People who are good at something are often people who have worked hard to improve their ability to a point where they attain a level of competence called good; at this level most people stop trying hard to improve. Those who are great make a lifetime commitment of never-ending improvement, a practice called Mastery. Only true masters attain greatness because they never stop pushing themselves to get better.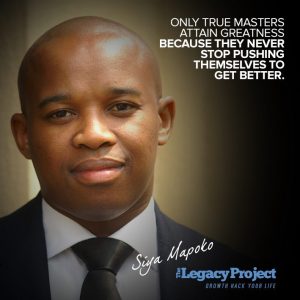 A Key Talent | Curiosity! From a very early age, I've always been a voracious reader. Some of my best mentors are books. My advice would be that, when you have questions about life, business, career, relationships or anything – grab a few books on the subject and read them with a questioning mind and look for answers that resonate with your gut feeling (some will simply blow your mind). Write down a few actionable notes. Stop reading – and take action immediately.
I  live by these 4 principles daily:
LEARN: Learn something new.
LOVE: Get lost in the work I love; surround myself with things and people I love (self, friends, family, colleagues and clients).
SERVE: Serve clients like we are showing off.
EARN: Get paid (money is a nice way to keep the score in the game of business).
Dealing With Doubt | Reminding myself that at the end of the day life is just a game, and that I shouldn't take failure or success in an endeavour as defining factor of who I am at my core. As an entrepreneur, I have an abundance of these situations – at this point I always expect them and just deal with them as they come as a routine part of my job. The key is knowing yourself enough to be able to feel when you slide towards negativity. Sometimes fear is not a bad thing; just a mere warning to advance with caution – to cross all your t's and dot your I's.
The Meaning Of Life | Learning to love – to really understand love. Life provides us with a never-ending set of situations and people – some support us, and others challenge us. We like people and situations that support us; and we dislike or fear people and situations that challenge us. But when all is said and done, when we choose to at least 'accept' all situations and people we lose the fear. Then years later we discover that even the most unfortunate situations have aided our growth, then we feel happy and we feel good about ourselves. I personally believe, the most 'hidden secret' and purpose of life is actively living in a state of love – for self, for others and looking around you and be amazed by all the beauty.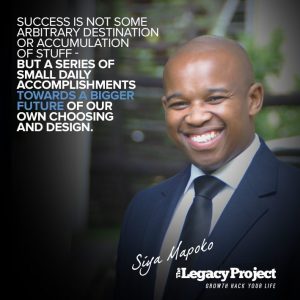 The Best Advice I've Received | Before you undertake any major endeavour, set standards for yourself and make sure you don't accept anything below these standards – from yourself and those around you. And, measure success daily.
On Inspiring Others | All the money you'll ever have will come to you from other people. Thankfully, there are 7 billion of them on the planet, but you only need to solve a problem for a small fraction of this number and they'll send you a ton of money in return. Start solving problems for other people!
Useful Links | 
Speakers Inc