Sifiso Ngobese quit his job at an international investment bank in South Africa, he knew he was looking for something new. He just couldn't do it anymore. Feeling suffocated and stifled, he couldn't sit there one more day. Something was missing – a two week road-trip and an even longer emotional road trip has led him here, to Unconventional Media Solutions.
My Definition Of Success |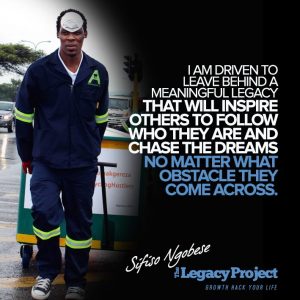 Success is when one finds contentment and is in line with his/her purpose. It also means me having a positive impact on others through my work and my daily life. I believe in a continent that is crippled by high levels of poverty, unemployment and inequality businesses and individuals should not only be driven by self-interest. But they should ask themselves how do they become catalysts for social change.
I Am Driven By | The fact that I am an able being who is fully functional, mentally and physically, motivates me to use my gifts and talents to their full capacity. They say the "future belongs to those who deliver". I am driven to leave behind a meaningful legacy that will inspire others to follow who they are and chase the dreams no matter what obstacle they come across.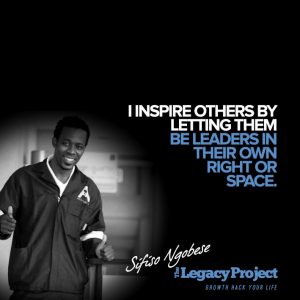 A Key Talent | A very strong work ethic. I am not a genius or he most creative person you will ever meet. What separates me from the next person who has a grand idea is that I work super hard and move mountains to make mine a reality. Tell me it can't be done and I will show you it can be done
The Characteristics Of Success | Hard work, Perseverance, Persistence,Creativity (Always find a solution and challenge the status quo).
Principles I Live By | See God/infinite presence in others, Respect all living things, Work hard and Don't forget to have FUN!!
Lessons I Have Learnt | One has to have a strong and solid mindset to pursue his or her dreams. My journey as a social entrepreneur has been met with hardships and more failures than successes. So associating myself with the right people and being able to motivate myself and tap into my inner strength helped me a lot in keeping my head on the surface.
My Future Dreams And Ambitions | To impact as many lives as I possibly can through my work and my personal life. Workwise I want to impact at least 1000 informal waste pickers across South Africa by June 2016. Through my company's initiative, Abomakgereza, I want to see these individuals using better, safer tools to recover recyclables and therefore contribute to their livelihood and the betterment of the environment.
The Best Advice I've Received | Never accept or contribute towards mediocre.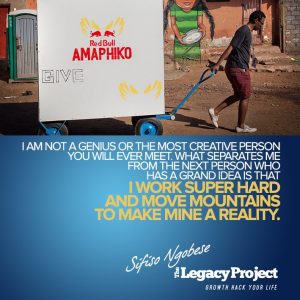 Advice On Building Wealth | The first step is know who you are and what your passion is!
On Inspiring Others | By letting them to be leaders in their own right or space. Setting the environment that is conducive, and that cultivates self-leadership is key. Creating a sense or culture of ownership, self-expression is also key.