In 1995, Serena turned pro. Two years later, she was already No. 99 in the world rankings up from No. 304 just 12 months before. A year later, she graduated high school, and almost immediately inked a $12 million shoe deal with Puma. In 1999, she beat out her sister in their race to the family's first Grand Slam win, when she captured the U.S. Open title. It set the stage for a run of high-powered, high-profile victories for both Williams sisters.  In 2002, Serena won the French Open, the U.S. Open, and Wimbledon, defeating Venus in the finals of each tournament. She captured her first Australian Open in 2003, making her one of only six women in the Open era to complete a career Grand Slam. The win also fulfilled her desire to hold all four major titles simultaneously to comprise what she'd dubbed "The Serena Slam." In 2008, she won the U.S. Open and teamed with Venus to capture a second women's doubles Olympic gold medal at the Beijing Games.
A Smile Can Change Things | I've had to learn to fight all my life – got to learn to keep smiling. If you smile things will work out.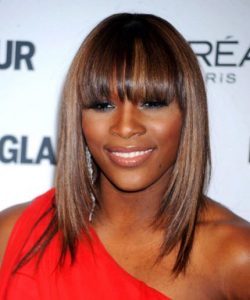 I'm not used to crying. It's a little difficult. All my life I've had to fight. It's just another fight I'm going to have to learn how to win, that's all. I'm just going to have to keep smiling.
On Moving On | I decided I can't pay a person to rewind time, so I may as well get over it.
Work Hard And Achieve Your Dreams | Everyone's dream can come true if you just stick to it and work hard.
Hard Work Pays Off | Luck has nothing to do with it, because I have spent many, many hours, countless hours, on the court working for my one moment in time, not knowing when it would come.
On Being Different | Since I don't look like every other girl, it takes a while to be okay with that. To be different. But different is good.
On Loving Yourself | I love who I am, and I encourage other people to love and embrace who they are. But it definitely wasn't easy – it took me a while.
You can be whatever size you are, and you can be beautiful both inside and out. We're always told what's beautiful and what's not, and that's not right.
On Being Human | I am not a robot. I have a heart and I bleed.
On Losing | If anything, you know, I think losing makes me even more motivated.
The Importance Of Family | Family's first, and that's what matters most. We realize that our love goes deeper than the tennis game.
On Gaining Experience | It's always good to get a smaller tournament under your belt so that by the time you get to the Slams, you have a lot of experience.
We're going in really fresh. We're going to have fresh legs and bodies, we're going to be able to stay the distance, and that's our goal.
Celebrate Your Achievements | What's going to make me happy is going on the court and holding up trophies, singles and doubles.
Dealing With Doubt | Venus told me the other day that champions don't get nervous in tight situations. That really helped me a lot. I decided I shouldn't get nervous and just do the best I can.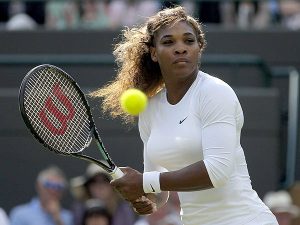 On Leaving A Legacy | Hopefully, we can build a rivalry and we'll be able to do this a lot. Make a legacy, and then retire champions.
Hard Times | I don't know if I've had my share of drama, but I've definitely had my share of hard times.
On Focus | If you can keep playing tennis when somebody is shooting a gun down the street, that's concentration.