Roxy Burger boasts a television and film career spanning 15 years. After numerous international and local TV commercials and Disney film roles, Roxy landed her spot on MNETs flagship children's channel, KTV, which saw her voice expertise and natural presenting ability flourish. After graduating with her Bachelors Degree in Audiovisual Production Management from the University of Johannesburg and later her Honours Degree in Branding, Roxy left KTV to pursue her career as a TV Producer and worked as a Freelance Producer and Brand Strategist.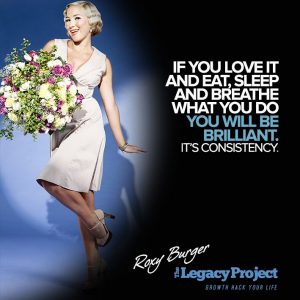 My Definition Of Success | I think I have realized recently that success is not determined by money nor the number of Twitter or Instagram followers you have. I pride myself in the longevity of my career. And I did it my way without having to compromise on who I am as a presenter.
My Highlights | Being able to financially support myself as a freelancer has been a long road. Becoming a presenter on Top Billing has always been a goal. One that I even thought was unreachable at one stage. Hosting Strictly Come Dancing, a 2 hour live, multi-camera show, and being able to handle it, is something I am very proud of.
The Difference Between Good And Great | Passion. If you love it and eat, sleep and breathe what you do you will be brilliant. It's consistency. Be amazing ALL the time. You can't drop the ball – you are only as good as your last performance.
A Key Talent | I think patience and persistence is key to being successful in my industry. You will hear NO repeatedly. You need to be tough and thick skinned. You will be told that you are terrible at what you do – Twitter is harsh and full of armchair critics. But persevere and don't give up. Believe in your ability, know your worth and know when to say yes and when to say no.
Principles I Live By | Integrity and honestly.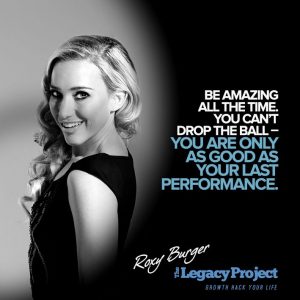 How I Use My Mind | Self-belief (without arrogance). Only YOU and you alone can motivate yourself to get up and try again. No matter what others say you can know how the saying goes: you can take the horse to the water but…
Lessons I Have Learnt | Be constantly prepared. That big audition could be right around the corner. Be able to adjust and be reactive to the industry and it's challenges.
Dealing With Doubt | The first season of my hosting of SCD was challenging as I was filling some very talented shoes in the form of Pabi Moloi. She is brilliant. In the beginning there was some resistance from the audience – people simply don't like change. And it can be difficult to not let that get you down. But after a while people recognized my hard work and unique presenting style and accepted me for me.
Resources I Use To Stay Inspired | TED Talks. They are phenomenal and a quick way to keep inspired. You can find them on YouTube.
My Future Dreams And Ambitions | I would like to grow my newly launched website into an international portal for women around the world. To share our amazing women with them and spread their stories.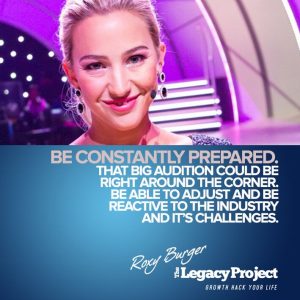 The Best Advice I've Received | Know your worth. From Anele Mdoda. Say no if someone isn't respecting what you do and your ability to be great at it.
Advice On Building Wealth | If you love what you do and you are passionate about it you are more likely to work harder and thus make a great living off of it. But know that wealth is not only monetary.