Rachel Goble grew up in an interconnected and multicultural world. Whether traveling to Central America with her family to survey land for the founding of a non-profit or trudging through the Sierra Nevada mountains as her parents sought to awaken Christians to our role as creation's caretakers, Rachel learned early that the world's peoples and problems are connected and that we must all help in overcoming them. After earning degrees in Business Economics (BA) and Intercultural Studies (MA) Rachel co-founded The SOLD Project. She is the Producer of their films 'Travel With Us' and 'Five Years' and currently serves as president for The Sold Project. Rachel has spoken at dozens of events and Universities, including the National Prayer Breakfast, about the importance of prevention in the war against child exploitation. In 2012, she was recognized as a finalist for the Edna Social Justice Award, which honors women leaders in the social justice movement. In 2014, she was nominated as one of Christianity Today's "33 Under 33 To Watch" list.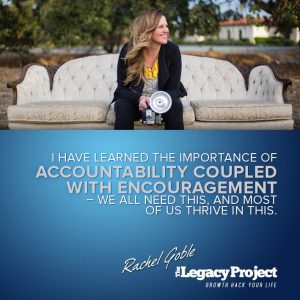 My Definition Of Success | Success means living a life full of love and having that bleed into my work life – creating organizations and programs and products that give that same opportunity to others.
I Am Driven By | I am driven by knowing that I can make changes that matter in people's lives. I'm also driven by the freedom of creativity that my work provides me. There are endless possibilities and ways of doing things. I thrive in this flexible environment.
My Highlights | I am so proud that I've made it through some difficult trials in my life, like a divorce and have leaned deeper into family, friends and faith in the process. I'm proud of the ways that I've learned to balance vulnerability with authority and I have no doubt I will keep learning that. I'm incredibly proud of the students in our program who wake up every morning determined to create their future even amidst all of the trials and hardships they face.
The Difference Between Good And Great | Surrounding yourself with people who are smarter than you is the #1 key to greatness. My mentors, friends, board members – all of them are smarter than me in various areas and all have contributed to me which in turn contributes to my success. I am incredibly grateful for those friendships.
A Key Talent | Adaptability. Starting something from scratch on limited resources requires being able to wear a lot of hats. I was able to diversify my skills rapidly, from graphic design to accounting to fundraising. As time went on and our resources expanded I was able to hire staff to take on some of these tasks that were less interesting to me, but my ability and willingness to learn whatever skill is needed to take us to the next level has been key. In other words, learning how to hustle in whatever situation is presented.
Principles I Live By | Hard work. Honesty. Dependability. Faith. Transparency. Confidence. Creativity.
Critical Skills I Develop | Time Management has been absolutely key. Second to this would be resource management. As a non-profit we have accountability to our donors that invest in our work. Managing my time, my staff's time and our resources is key in not only maximizing our impact but also stewarding the generosity of our investors.
My Future Dreams And Ambitions | I have a dream that prevention will become the new hot word for activists. That we will collectively realize that we can prevent problems, like child exploitation before they happen. It takes a lot of hard work and may not feel as urgent as rescue does, but imagine a world where we gave our energy and resources to prevention. On a more local level, I have a dream to see loving homes open themselves to the idea of becoming more involved in foster care as one way to engage and prevent child exploitation.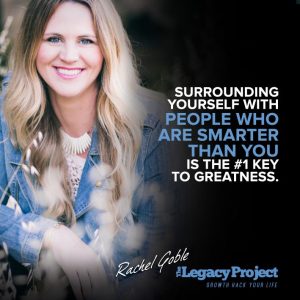 On Inspiring Others | I look for people who are problem solvers and hustlers. I have learned the importance of accountability coupled with encouragement – we all need this, and most of us thrive in this. Having clear goals, missions and values that we can work towards together is so important. At the core of what we do is our mission, and we recognize that people help us accomplish that mission, so creating a work environment that encourages strong personal lives as well as strong work ethic is at the heart of our people management.
The Legacy I Would Like To Leave | I would love to leave a legacy of being a strong, feisty, deeply loving, loyal and faithful person that did my very best to live like Jesus and love people.