*This is a compilation of quotes sourced from the internet.
Walt Disney was born on December 5, 1901 in Chicago Illinois, to his father Elias Disney, and mother Flora Call Disney. Walt was one of five children, four boys and a girl. After Walt's birth, the Disney family moved to Marceline Missouri, Walt lived most of his childhood here. Walt had very early interests in art; he would often sell drawings to neighbours to make extra money. He pursued his art career, by studying art and photography by going to McKinley High School in Chicago. Walt began to love, and appreciate nature and wildlife, and family and community, which were a large part of agrarian living. Though his father could be quite stern, and often there was little money, Walt was encouraged by his mother, and older brother, Roy to pursue his talent. During the fall of 1918, Disney attempted to enlist for military service. Rejected because he was under age, only sixteen years old at the time. Instead, Walt joined the Red Cross and was sent overseas to France, where he spent a year driving an ambulance and chauffeuring Red Cross officials. His ambulance was covered from stem to stern, not with stock camouflage, but with Disney cartoons.
Follow Your Dreams | All our dreams can come true, if we have the courage to pursue them.
If you can dream it you can do it.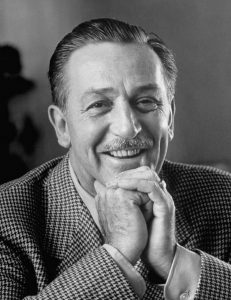 Stand For What You Believe In | When you believe in a thing, believe in it all the way, implicitly and unquestionable.
No matter how your heart is grieving, if you keep on believing, the dreams that you wish will come true
Never Stop Asking Questions | When you're curious, you find lots of interesting things to do.
We moving forward, opening new doors, and doing new things, because we are curious and curiosity keeps leading us to new paths.
Make An Impression | Do what you do so well, so that they will want to see it again and bring their friends.
Think Out Of The Box | It's kind of fun to do the impossible.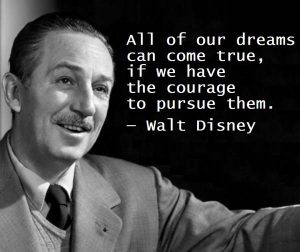 Be Comfortable In Your Own Skin | The more you like yourself the less you are like anyone else, which makes you unique.
The Impossible Will Become Possible | Many of the things that seem impossible now will become realities tomorrow.
Key To Success | The way to get started is to quit talking and begin doing.
Going The Extra Mile | Do a good job; you don't have to worry about the money. It will take care of itself. Just do your best job.
Lessons Learnt | The past can hurt. But the way I see it, you can either run from it, or learn from it.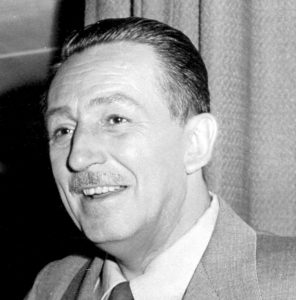 I would rather entertain and hope that people learned something than educate people and hope they were entertained.
Treasure The Memories | Good bye may seem forever. Farewell is like the end, but in my heart is the memory and there you will always be.