* This is a compilation of quotes sourced from the internet.
Susan Diane Wojcicki is an American technology executive. She is the current CEO of YouTube.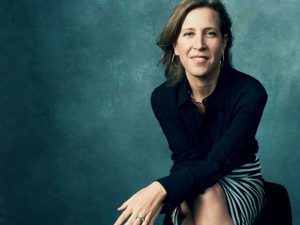 On Tenacity And Success | At the end of the day, both men and women who become CEOs have showed tenacity and hard work to succeed in their careers. It takes not just skills but also extreme dedication and commitment. And regardless of gender, CEOs are measured by the same criteria – the growth and success of the business.
On Technology | Today, most young women are exposed to technology at a very young age, with mobile phones, tablets, the Web or social media. They are much more proficient with technology than prior generations since they use it for all their school work, communication and entertainment.
Critical Skills I Have Developed | I love taking an idea… to a prototype and then to a product that millions of people use.
On Being A Role Model | It's important for me to show my children the richness of life and be a role model. I find that my organizational and management skills are tested more at home than at work!My most radical shift was leaving Intel and joining Google, a small startup at the time, even though I was pregnant.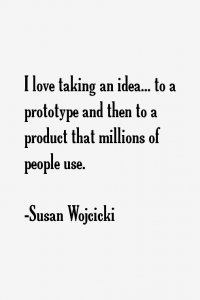 On Logistics And Advertising | People don't understand the logistics of advertising. To have the ads purchased and run, you need to have a series of products that work together.
On Setting A Good Example | First there's my role just as an executive being responsible for advertising, regardless of gender. I think that's a position that I take seriously. That's the first role. But I think for my role as a woman at Google, you try to set a good example and be a role model for the other women in the organization.
On Being A Mother And Having A Challenging Career | Many women assume they can't be good mothers and have challenging careers at the same time, so they might give up trying to do both as they get to a crucial point in their career. Although it can be hard at times, it's important for women to recognize the benefits of working outside the home.
On Being A Leader | What's important is that I do my job really well, that I build great products and that I'm a great leader. All those things matter independent of gender. But I do think there's a responsibility for me to support other women at Google.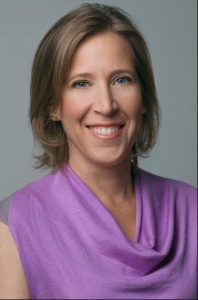 On Advertising | Advertising is very simple in a lot of ways. Advertisers go where the users go, and users are choosing to spend a lot more time online.
Right now, offline and online are coming together because of smartphones.
Ads get a bad reputation sometimes because they're not useful. They're not relevant, or slow.
On Lessons I Have Learnt | I have had a lot of setbacks that I have learned from.
On Advantages Of Using The Internet | The great thing about the Internet is you can launch a product, and within just a few hours, people will tell you what they think about it.
On Working Smart | Work smart. Get things done.