*This is a compilation of quotes sourced from the internet.
Steven Allan Spielberg is an American filmmaker. Spielberg is considered as one of the leading protagonists of the New Hollywood cinema, as well as being viewed as one of the most popular and influential director and producer in film history. In a career spanning more than four decades, Spielberg's films have covered many themes and genres. Spielberg's early science-fiction and adventure films were seen as archetypes of modern Hollywood blockbuster film making. In later years, his films began addressing humanistic issues such as the Holocaust, the transatlantic slave trade, war, and terrorism. He is one of the co-founders of DreamWorks Studios. Spielberg won the Academy Award for Best Director for Schindler's List and Saving Private Ryan. Three of Spielberg's films Jaws , E.T. the Extra-Terrestrial , and Jurassic Park achieved box office records, originated and came to epitomize the blockbuster movie. The unadjusted gross of all Spielberg-directed films exceeds $8.5 billion worldwide. His personal net worth is estimated to be more than $3 billion.
Being A Le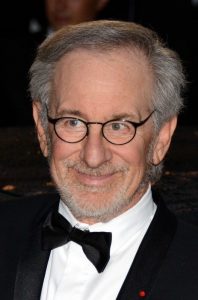 ader | The delicate balance of mentoring someone is not creating them in your own image, but giving them the opportunity to create themselves.
There is a fine line between censorship and good taste and moral responsibility.
Inspired By | Only a generation of readers will spawn a generation of writers.When I was a kid, there was no collaboration; it's you with a camera bossing your friends around. But as an adult, film making is all about appreciating the talents of the people you surround yourself with and knowing you could never have made any of these films by yourself
Never Stop Dreaming | I don't dream at night, I dream at day, I dream all day; I'm dreaming for a living.
Indulge In Love | The love we do not show here on Earth is the only thing that hurts us in the after-life.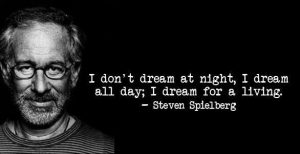 Live In The Moment | Every time I go to a movie, it's magic, no matter what the movie's about.
Advantages And Disadvantages Of Technology | Technology can be our best friend, and technology can also be the biggest party pooper of our lives. It interrupts our own story, interrupts our ability to have a thought or a daydream, to imagine something wonderful because we're too busy bridging the walk from the cafeteria back to the office on the cell phone.
Cell phones tend to bring us more inside of our lives whereas movies offer a chance to escape, so there are two competing forces.
We Are All The Same But Different | Through careful manipulation and good storytelling, you can get everybody to clap at the same time, to hopefully laugh at the same time, and to be afraid at the same time. But you can't get everybody to interpret the result in the same Way. And that's thrilling to know – that everybody will see it differently.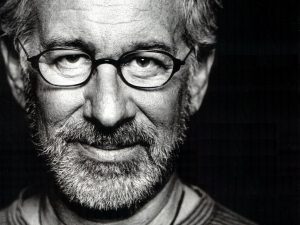 Laughter Is The Greatest Medicine | I wanted to do another movie that could make us laugh and cry and feel good about the world. I wanted to do something else that could make us smile. This is a time when we need to smile more and Hollywood movies are supposed to do that for people in difficult times.
Priceless Moments | The best time of my life has been the three instances where I have been there for the birth of my children. Nothing else has ever come close.