* This is a compilation of quotes sourced from the internet
Stephen Allen Schwarzman is an American business magnate and financier. He is the chairman and CEO of the Blackstone Group, a global private equity and financial advisory firm he established in 1985 with former US Secretary of Commerce Pete Peterson. His personal fortune is estimated at $12.9 billion, according to Forbes. As of 2014, Forbes ranked Schwarzman at 122nd on its World's Billionaires List.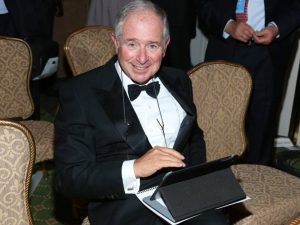 When I Get Angry | If I get angry, it's obvious. I don't have to say much.
On The Importance Of Tax Reform | I'm not feeling undertaxed. Tax reform is an important issue. You have to have an inherent sense of fairness.
On Future Geopolitical | For future geopolitical stability and global prosperity, we need to build a culture of greater trust and understanding between China, America and the rest of the world.
On Learning New CuItures | It's wonderful to learn about new cultures and to be able to travel easily to so many countries.
On My Biggest Job | My biggest job really is to figure other people out. I need to understand what makes a person tick.
On My Parents | My father was very bright. My mother had enormous drive. Put that together, and that's my gene pool.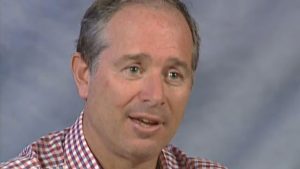 On Getting A Shot At The American Dream | The library helps lower- and middle-income people – immigrants – get their shot at the American dream.
On The Income Tax System | I can't micromanage what anybody pays or doesn't pay. But the concept that half of the public isn't involved with the income-tax system is somewhat odd and I'm not saying how much people should do, but we should all be part of the system.
On Not Feeling Like A Wealthy Person | I don't feel like a wealthy person. Other people think of me as a wealthy person, but I don't. I feel the same as when I was a fifth-year associate trying to make partner at Lehman Brothers. I haven't changed.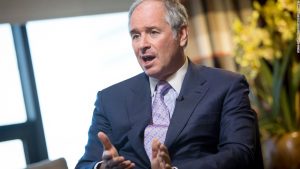 On My Love For Picking People | I love picking people. I started Blackstone, and we had no people, and now we have with our portfolio companies about 750,000 people all over the world. Everybody who is at a senior level has ultimately been picked by me.
On Being Comfortable | I've always been comfortable with people who run things, whether it was the principal of my high school or the president of the university.