Richard Branson is an entrepreneur and businessman, who founded the Virgin group of more than 400 companies. The Virgin group grew from a small record shop he founded in 1972, to become a major multinational company including interests in transport, media, and entertainment. Richard Branson is also a flamboyant character and has taken part in a number of gruelling adventure challenges, such as sailing across the Atlantic and taking part in round the world hot air balloon journeys. Richard Branson has always had the reputation for doing things differently, which has reflected in Virgin companies the world over. He has also sprinkled his views on business and life into decades of interviews, books and launches. While most people are familiar with his rallying cry of "screw it, let's do it", there are plenty more helpful hints from the smiley man with the beard.
On Running A Business | A business has to be involving, it has to be fun, and it has to exercise your creative instincts.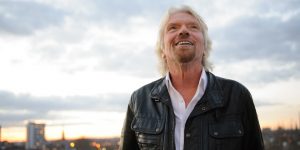 I've had great fun turning quite a lot of different industries on their head and making sure those industries will never be the same again, because Virgin went in and took them on.
If I was a businessman, or saw myself as a businessman, I would have never gone into the airline business.
On Trying New Things | I am prepared to try anything once.
Life Lessons | The balloons only have one life and the only way of finding out whether they work is to attempt to fly around the world.
The brave may not live forever, but the cautious do not live at all.
My mother was determined to make us independent. When I was four years old, she stopped the car a few miles from our house and made me find my own way home across the fields. I got hopelessly lost.
As soon as something stops being fun, I think it's time to move on. Life is too short to be unhappy. Waking up stressed and miserable is not a good way to live.
You never know with these things when you're trying something new what can happen. This is all experimental.
On Being A Good Leader | Having a personality of caring about people is important. You can't be a good leader unless you generally like people. That is how you bring out the best in them.
On Creation | We'd love to be involved with the creation of something very special, something quite large and something quite exciting.
On Breaking Records | Records are made to be broken. It is in man's nature to continue to strive to do just that.
Business Philosophy | Above all, you want to create something you're proud of. This has always been my philosophy of business. I can honestly say that I have never gone into any business purely to make money. If that is the sole motive, then I believe you are better off not doing it.
On Business Opportunities | Business opportunities are like buses, there's always another one coming.
Take The Opportunity And Learn Later | If somebody offers you an amazing opportunity but you are not sure you can do it, say yes – then learn how to do it later.
On Respecting Everyone | Respect is how to treat everyone, not just those you want to impress.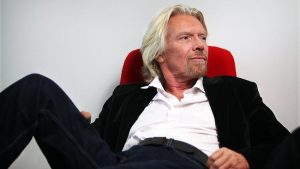 On Setting Challenges | My interest in life comes from setting myself huge, apparently unachievable challenges and trying to rise above them.
On Being Successful | To be successful, you have to be out there, you have to hit the ground running.
There are many ways to run a successful company. What works once may never work again. What everyone tells you never to do may just work, once. There are no rules. You don't learn to walk by following rules. You learn by doing, and by falling over, and it's because you fall over that you learn to save yourself from falling over.
On Enjoying Your Job | Throwing yourself into a job you enjoy is one of the life's greatest pleasures.