**This is a compilation of quotes sourced from the internet.
Sheryl Sandberg is the Chief Operating officer of Facebook and best-selling author of Lean In: Women, Work, and the Will to Lead
Ms. Sheryl K. Sandberg has been the Chief Operating Officer at Facebook, Inc. since 2008. Sheryl Sandberg is responsible for helping Facebook scale its operations and expand its presence globally and also managed sales, marketing, business development, human resources, public policy, privacy and communications. She served as a Vice President of Global Online Sales & Operations at Google Inc., from November 2001 to March 2008 and was responsible for online sales.
A Key Talent | We can each define ambition and progress for ourselves. The goal is to work toward a world where expectations are not set by the stereotypes that hold us back, but by our personal passion, talents and interests.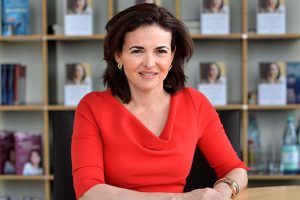 Believe You Can | When my mother took her turn to sit in a gown at her graduation, she thought she only had two career options: nursing and teaching. She raised me and my sister to believe that we could do anything, and we believed her.
Principles I Live By | It is the ultimate luxury to combine passion and contribution. It's also a very clear path to happiness
Being Lucky | For any of us in this room today, let's start out by admitting we're lucky. We don't live in the world our mothers lived in, our grandmothers lived in, where career choices for women were so limited.
The Characteristics Of Success | When you're more valuable, the people around you will do more to make it work.
Believe You Can | Speak up, believe in yourself and take risks.


Making Use of an Opportunity | Fortune does not favor the bold and you'll never know what you capable of if you don't try.
Being A Leader | Leadership is about making others better as a result of your presence and making sure that impact lasts in your absence.
Knowledge Is Power | But the upside of painful knowledge is so much greater than the downside of blissful ignorance.
Sky Is The Limit | We must raise both the ceiling and the floor.
Be the Change | Real change will come when powerful women are less of an exception. It is easy to dislike senior women because there are so few.
Do What Needs To Be Done | We compromise our career goals to make room for partners and children who may not even exist yet.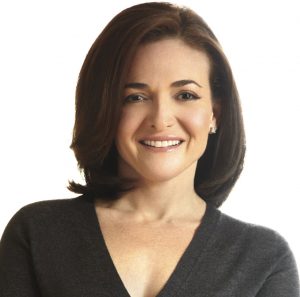 Hard Work | Social gains are never handed out. They must be seized.
Grabbing An Opportunity | If you're offered a seat on a rocket ship, you don't ask what seat, you just get on.
The cost of stability is often diminished opportunities for growth.