* This is a compilation of quotes sourced from the internet.
Harold Lee Scott, Jr. is an American businessman, who served as the third chief executive officer of Wal-Mart Stores, Inc., from January 2000 to January 2009. Scott joined Wal-Mart in 1979 and under his leadership, the company retained its position as the largest retailer in the world based on revenue, although the company faced growing criticism during his tenure for its environmental footprint, labor practices, and economic impact. Scott has been a board member of Wal-Mart since 1999, and served as chairman of the executive committee of the retailer's board of directors. Scott was born and raised in Baxter Springs, Kansas and graduated with a Bachelor of Science degree in business from Pittsburg State University. He is married to Linda G. Scott and has two children. Scott was named to the Time magazine list of the hundred "most influential people" in both 2004 and 2005.
On Average Working People | In some ways, people forget about average working people, and how they live their lives.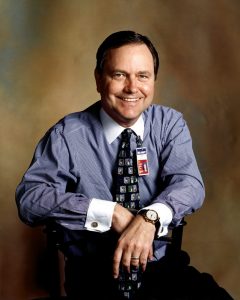 On The Greeter Is What Sets The Tone | And the greeter is what sets the tone for this company and I've been on TV a little bit this morning.
On Wages | Because the truth is our wages are really competitive and they're good.
On Wal-Mart | But they are also better, our competitors are better because Wal-Mart exists.
On Defining Who We Are | I think in some ways we have allowed other people to set the agenda. Other people to define who we are.
On Growing The Business | If we take care of the customers and associates and grow the business, Wall Street will be pleased.
On Peoples Lifestyle That Doesn't Change When The Fuel Prices Changes | One of the things that strikes me is so many of the critics are people whose lifestyle doesn't change when the price of fuel changes, or if they keep a Wal-Mart store out of their area.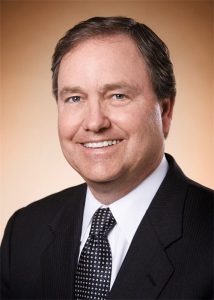 On Retailing | Retailing, it's always true that there is some items that I wish we had a lot more of like the iPod and there is some items I wish we had a lot less of.
On Settling Obligation | Where we have been incorrect in what we have done, then I think we have an obligation to settle.
On Being A Leader In Technology | It's hard for us in our stores to be a leader in technology.