* This is a compilation of quotes sourced from the internet
Lakshmi Niwas Mittal pronunciation (born 15 June 1950) is an Indian steel magnate, based in the United Kingdom. He is the chairman and CEO of ArcelorMittal, the world's largest steelmaking company. Mittal owns 38% of ArcelorMittal and holds a 34% stake in Queens Park Rangers F.C.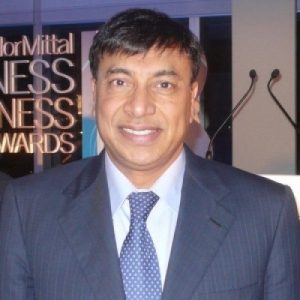 On Striving To Be The Best | The torch relay is an excellent embodiment of all that the Olympic Games have come to symbolise – a celebration of the human spirit. Personally to me, it represents striving to be the best in whatever we do, never giving up despite the odds, and a commitment to health and fitness.
On The Learning In The Business | This is a learning in the business life that first of all you need to have commitment, dedication and passion for what you are doing.
On The Believe Of Success | When I think about parallels between myself and an Olympian, I believe that success in the world of business is underpinned by very similar principles of perseverance and hard work.
On Keeping Emotions Away | At the end of the day you have to keep emotions away.
Critical Skills I have Developed | I built a steel plant from the grassroots, so I learned all the nuts and bolts. When there was a problem, I would be able to guide them, though I am not a technical person.
On The Benefits Of Global Consolidation | We are beginning to see the benefits of global consolidation.
On Production | Production cutbacks have remained in place in the third quarter and this has helped to further reduce inventory levels worldwide
On Business | We are not in the business of iron ore. Whatever captive iron ore sources we have, we use it to make steel
Lesson I Have Learnt | This is not about creating a giant. It's about creating the sustainability of the steel industry.