* This is a compilation of quotes sourced from the internet
James "Jamie" Dimon is an American business executive. He is chairman, president and chief executive officer of JP Morgan Chase, largest of the Big Four American banks, and previously served on the Board of Directors of the Federal Reserve Bank of New York. Dimon was named to Time magazine's 2006, 2008, 2009, and 2011 lists of the world's 100 most influential people. He was also named to Institutional Investor‍ '​s Best CEO's list in the All-America Executive Team Survey from 2008 through 2011
On Companies That Grow | Companies that grow for the sake of growth or that expand into areas outside their core business strategy often stumble. On the other hand, companies that build scale for the benefit of their customers and shareholders more often succeed over time.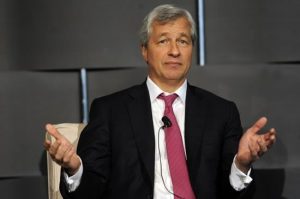 On Business | If business doesn't thrive, it hurts America. We need improved relations, more collaboration, more thought and more consistency as we go about trying to make sure we have the best country in the world. Not scapegoating and finger-pointing.
On How Financial Markets Operate | It is vital for officials and regulators to have input from people within our businesses who understand the intricacies of how financial markets operate and the consequences of certain policy decisions.
On The Economy | If the economy grows, housing gets better, quicker.
On The Benefit In Life | You know, the benefit in life is to say, 'Maybe you made a mistake, let's dig deep.'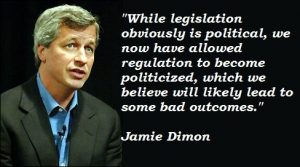 On Economies | Economies of scale are a good thing. If we didn't have them, we'd still be living in tents and eating buffalo.
On Leaders | I am struck that so many of our leaders in the U.S. forget how strong our country can be.
On The Government | The government has the right to change laws and rules and regulations.
On The United States | The United States has the best, deepest, widest, and most transparent capital markets in the world which give you, the investor, the ability to buy and sell large amounts at very cheap prices. That is a good thing.

On The Real Story In Housing | The real story in housing will be a recovery in the economy that will drive a recovery in housing, When people are working, when there are more jobs, more households forming and people go back to buying cars, they're going to want their apartments and homes. And that's when you'll start to see a recovery in home prices.
On The Value For Shareholders | Scale can create value for shareholders; for consumers, who are beneficiaries of better products, delivered more quickly and at less cost; for the businesses that are our customers; and for the economy as a whole.
On Social Policy | If the government wants to do social policy, it should not be done in a quasi-public company. If you have a mortgage guarantee company which is done by the U.S. government, it should be guaranteed by the originators, i.e., the shareholder.