* This is a compilation of quotes sourced from the internet.
Indra Krishnamurthy Nooyi is an Indian-born, naturalized American, business executive and the current Chairperson and Chief Executive Officer of PepsiCo, the second largest food and beverage business in the world by net revenue. She has consistently ranked among the World's 100 Most Powerful Women. In 2014, she was ranked 13 in the list of Forbes World's 100 most powerful women
On Leadership | Leadership is hard to define and good leadership even harder. But if you can get people to follow you to the ends of the earth, you are a great leader. As a leader, I am tough on myself and I raise the standard for everybody however, I am very caring because I want people to excel at what they are doing so that they can aspire to be me in the future.
On Lessons Learnt | The distance between number one and number two is always a constant. If you want to improve the organization, you have to improve yourself and the organization gets pulled up with you. That is a big lesson. I cannot just expect the organization to improve if I don't improve myself and lift the organization, because that distance is a constant.
On Being Positive | When you assume negative intent, you're angry. If you take away that anger and assume positive intent, you will be amazed. Your emotional quotient goes up because you are no longer almost random in your response.
On Continually Increase Your Learning | Just because you are CEO, don't think you have landed. You must continually increase your learning, the way you think, and the way you approach the organization. I've never forgotten that.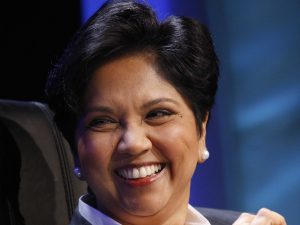 On Being Honest | I'm very honest – brutally honest. I always look at things from their point of view as well as mine. And I know when to walk away. I grew up in a Hindu household but went to a Roman Catholic school. I grew up with a mother who said, 'I'll arrange a marriage for you at 18, but she also said that we could achieve anything we put our minds to an encourage us to dream of becoming prime minister or president.
On Responsibilities | When I was president of the company, I said, Okay, I can do this – piece of cake.' Then when you are the CEO, the responsibilities multiply enormously because you worry about everything.
On My Father | My father was an absolutely wonderful human being. From him I learned to always assume positive intent. Whatever anybody says or does, assume positive intent.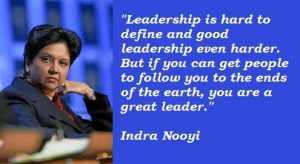 On Being A CEO | To be a CEO is a calling. You should not do it because it is a job. It is a calling, and you have got to be involved in it with your head, heart and hands. Your heart has got to be in the job; you got to love what you do; it consumes you. And if you are not willing to get into the CEO job that way, there is no point getting into it. The one thing I have learned as a CEO is that leadership at various levels is vastly different. When I was leading a function or a business, there were certain demands and requirements to be a leader. As you move up the organization, the requirements for leading that organization don't grow vertically; they grow exponentially.