This is a compilation of quotes sourced from the internet.
Mrs. Virginia M. Rometty, also known as Ginni, is the current chairman president and CEO of IBM and the first woman to lead the company. Prior to becoming president and CEO in January 2012 she held the position of senior vice president and group executive for sales, marketing and strategy at IBM.She has been named to fortune magazine`s "50 most powerful women in Business" for ten consecutive years. 
On Loving Something So M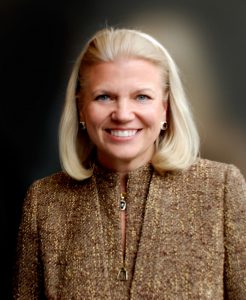 utch | Never love something so much that you can't let go of it.

On Diversity | Today when I think about diversity, I actually think about the word 'inclusion.' And I think this is a time of great inclusion. It's not men, it's not women alone. Whether it's geographic, it's approach, it's your style, it's your way of learning, the way you want to contribute, it's your age – it is really broad.
On Defining Yourself | Don't let others define you. You define yourself.
On Lesson Learnt | I think 'Actions speak louder than words' is one thing, I think, I always took from my mom. And to this day, I think about that in everything I do.
Someone once told me growth and comfort
do not coexist. And I think it's a really good thing to remember.
I always say, you know, if I sit here and close my eyes and say, 'When did I learn the most in my life, in my career?' It'll always be when I close them and everything I think of is when I took a risk. It's when I think I learned the most.
On Being Lonely | Be first and be lonely.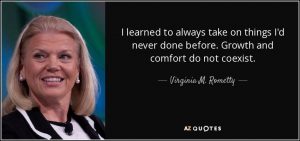 Sticking Up For What You Believe In | You have to stick up for what you believe in. And that, to me, is the biggest thing you can do about driving inclusion.
On Making Decisions For The Long Run | You make the right decision for the long run. You manage for the long run, and you continue to move to higher value. That's what I think my job is.
Lessons Learnt I learned to always take on things I'd never done before.
On The Meaning Of Culture | To me, I learned along the way, you know, culture is behaviour. That's all it is culture is people's behaviours.
On Moving Towards The Future | As I say to our own team: 'Never protect your past, never define yourself by a single product, and always continue to steward for the long-term. Keep moving towards the future.