*This is a compilation of quotes sourced from the internet.
Brian Charles Lara, TC, OCC, AM is a former West Indian international cricket player. He is widely acknowledged as one of the greatest cricketers of all-time. He topped the Test batting rankings on several occasions and holds several cricketing records, including the record for the highest individual score in first-class cricket, with 501 not out for Warwickshire against Durham at Edgbaston in 1994, which is the only quintuple hundred in first-class cricket history.
On The Beginning Of My Cricket Career | My first bat was shaped out of a coconut branch by my brother. And from that day, all I wanted to do was to be a West Indian cricketer.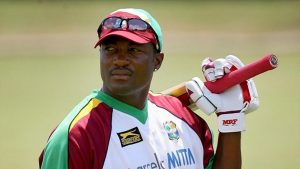 On Setting A New World Record For Most Runs In Test Cricket | It's testimony to the longevity I've had in the game. I've had my ups and downs, but I've stuck it out.
On His Phenomenal Run-Scoring | I believe most records are destiny.
On What He Would Sacrifice To Win | If I played in a successful West Indies team, say for instance in the 70s and 80s, when we won for 15 straight years, I would give away any record for that.
On The Attraction Of A Challenge | I liked to bat at 20 for 3, when the opposition tail is up and I am going with my back against the wall. I relished those occasions.
On Being Human | Like most sportsmen, I am very nervous befo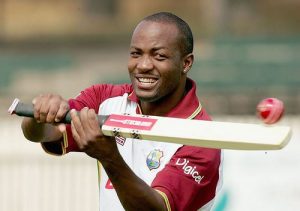 re I go on to bat. If someone is not nervous, I am not sure what sport they are involved in.
On The Importance 0f Practice | Michael Jordan trained so hard that when he got to the game, he was on cruise control. And I felt the same way when I put myself through tougher things and got into the middle.