*This is a compilation of quotes sourced from the internet.
Anne Frank was a teen writer who went into hiding during the Holocaust, journaling her experiences in the renowned work The Diary of Anne Frank. Born on June 12, 1929, in Frankfurt, Germany, Anne Frank lived in Amsterdam with her family during World War II. Fleeing Nazi persecution of Jews, the family went into hiding for two years; during this time, Frank wrote about her experiences and wishes. She was 15 when the family was found and sent to the camps, where she died. Her work, The Diary of Anne Frank, has gone on to be read by millions.
Hard Work Pays Off | Laziness may appear attractive, but work gives satisfaction.
How wonderful it is that nobody need wait a single moment before starting to improve the world.
Indulge In The Moment | Think of all the beauty still left around you and be happy.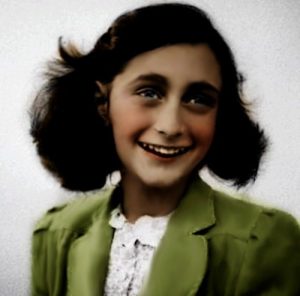 Lead The Way | Parents can only give good advice or put them on the right paths, but the final forming of a person's character lies in their own hands.
Be Good Hearted | No one has ever become poor by giving.
Looking On The Bright Side | I don't think of all the misery, but of the beauty that still remains.
I've found that there is always some beauty left, in nature, sunshine, freedom and in yourself. These can all help you.
Where there's hope, there's life. It fills us with fresh courage and makes us strong again
Because paper has more patience than people.
Look at how a single candle can both defy and define the darkness.
In the long run, the sharpest weapon of all is a kind and gentle spirit.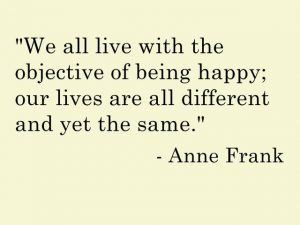 How I Use My Mind | I can shake off everything as I write; my sorrows disappear, my courage is reborn.
Those who have courage and faith shall never perish in misery.
A quiet conscience makes one strong.
Spreading Happiness | Whoever is happy will make others happy.
On Happiness | As long as this exists, this sunshine and this cloudless sky, and as long as I can enjoy it, how can I be sad?
On Opportunity | Women should be respected as well! Generally speaking, men are held in great esteem in all parts of the world, so why shouldn't women have their share? Soldiers and war heroes are honoured and commemorated, explorers are granted immortal fame, martyrs are revered, but how many people look upon women too as soldiers?…Women, who struggle and suffer pain to ensure the continuation of the human race, make much tougher and more courageous soldiers than all those big-mouthed freedom-fighting heroes put together!
Seeing The Good In Others | Human greatness does not lie in wealth or power, but in character and goodness. People are just people, and all people have faults and shortcomings, but all of us are born with a basic goodness.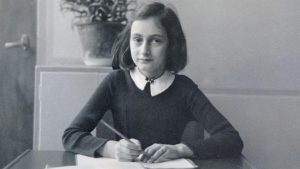 Stand For What You Believe In  | People can tell you to keep your mouth shut, but that doesn't stop you from having your own opinion.
Remedy For Self Pity | There's only one rule you need to remember: laugh at everything and forget everybody else! It sounds egotistical, but it's actually the only cure for those suffering from self-pity.