*This is a compilation of quotes sourced from the internet.
Albert Arnold "Al" Gore, Jr.is an American politician, advocate and philanthropist, who served as the 45th Vice President of the United States (1993–2001), under President Bill Clinton. He was the Democratic Party's nominee for President and lost the 2000 U.S. presidential election despite winning the popular vote. Gore is currently an author and environmental activist. He has founded a number of non-profit organizations, including the Alliance for Climate Protection, and has received a Nobel Peace Prize for his work in climate change activism.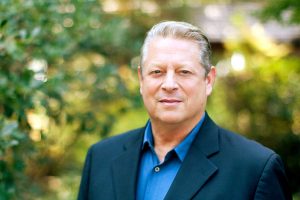 On Privacy In The Digital Era | In digital era, privacy must be a priority. Is it just me, or is secret blanket surveillance obscenely outrageous?
On The Cost Of Energy | I think the cost of energy will come down when we make this transition to renewable energy.
On Airplane travel | Airplane travel is nature's way of making you look like your passport photo.
On Living A Green Lifestyle | I drive a hybrid, and we've changed our light bulbs and windows and installed solar panels and geothermal ground source heat pumps and most everything else.
On Buying Cars | Consider what kind of car you get. Buy cars and other products that have the least impact environmentally.
On George W. Bush | I think George W. Bush has a warm, engaging personality. But, you know, the presidency is more than just a popularity contest.
On Running For Presidency | I have absolutely no plans and no expectations of ever being a candidate again.
On Measuring Value | If the only tool we use to analyse what's valuable is a price tag, then those things that don't have price tags begin to look like they have no value.
On President's That Breaks Laws | A president who breaks the law is a threat to the very structure of our government.
On The Internet's Role In Politics | The Internet empowers individuals to play a more active role in the political process, as Obama's campaign has manifested.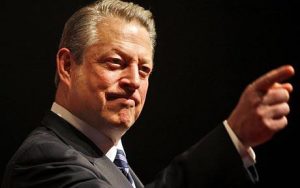 On The Truth | Here is the truth: The Earth is round; Saddam Hussein did not attack us on 9/11, Elvis is dead, Obama was born in the United States and the climate crisis is real.
On The Global Environment Crisis | The global environment crisis is, as we say in Tennessee, real as rain, and I cannot stand the thought of leaving my children with a degraded earth and a diminished future.
On The Planet | The planet has a fever. If your baby has a fever you go to the doctor. If the doctor says you need to intervene here, you don't say, 'Well, I read a science fiction novel that told me it's not a problem.' If the crib's on fire, you don't speculate that the baby is flame retardant. You take action."