Philip Wilson was born in Guatemala and studied at the Wharton School of Business in the United States. He has successfully led businesses in both countries and firmly believes that the world's most pressing problems can be solved by applying business practices to social needs. He is currently the Chief Executive Officer (CEO) of Ecofiltro and the founder and CEO of Solucionweb, a leading Web services company in Guatemala. Wilson was recently named a Fellow of the Unreasonable Institute, and the Guatemalan Managers Association named him the Manager of the Year in 2011.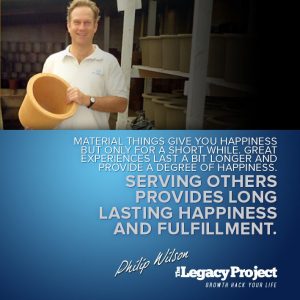 My Definition Of Success | Success to me means having a positive impact on the people closest to you and the community in which one lives.  It means having a clean conscience and having lived a life of honesty and sincerity with oneself and others.
I Am Driven By | Building organizations that are financially sustainable and deliver life saving products to those at the Bottom of the Pyramid.
My Highlights | Having reached over 200,000 families in Guatemala with clean water at Ecofiltro.  Having built a church in a rural area and participated in founding a school in our community which currently delivers a high quality education to poor and rich families alike.
The Difference Between Good And Great | I think the difference is passion.  When you are passionate about something you go the extra mile to become great at the activity you are pursuing.
A Key Talent | I think being persistent and creative.  Also, not accepting failure as an option and going "hard helmet and goggles" when one is starting a new endeavor.  There is always many ways to resolve a business or life challenge and if you combine persistence and creativity there will always be a good solution to any challenge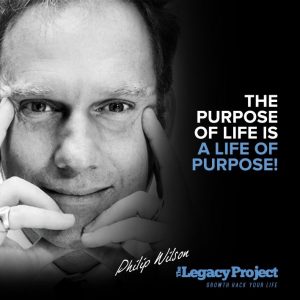 Principles I Live By | Honest, Sincerity, Transparency, Humility and Accountability.
How I Use My Mind | I start every morning with meditation and prayer and go for a 5k run.  I also try and only think positive thoughts when I wake up and many times this discipline of waking up and being grateful for all that I have carries me throughout the day and helps me be productive.
Lessons I Have Learnt | That material things give you happiness but only for a short while.  Great experiences last a bit longer and provide a degree of happiness.  Serving others provides long lasting happiness and fulfillment.  We are wired to feel happy by being generous and helping others.  That's just the way it is!
Resources I Use To Stay Inspired | Great autobiographies of men and women that have overcome great odds and accomplished miraculous feats.  I love non-fiction and reading about folks that were born into ordinary circumstances and created great legacies that future generations have benefited from…..
My Future Dreams And Ambitions | 1 million families in rural Guatemala with clean water by the year 2020.  This would make Guatemala the first developing country to have all its population have access to clean water.
The Meaning Of Life | Helping others help themselves.  The purpose of life is a life of purpose!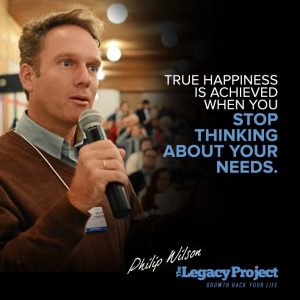 The Best Advice I've Received | True happiness is achieved when you stop thinking about your needs.
Advice On Building Wealth | Follow your passion and the money will follow……and you will never work a day in your life!
On Inspiring Others | Lead by example and make sure everyone understands the purpose of the organization.
The Legacy I Would Like To Leave | A giver.