Octavia has a strong passion for coaching, beauty and fashion; she always cherished the idea of empowering men and women to be the best in all areas of life. She decided to establish the company that will allow her to teach, mentor and coach men and women of all ages. Octavia has worked for ABSA Trust for six years and First National Trust for four years in different positions where she had gained vast experience in project management, marketing and sales management, administration management and leadership and coaching skills.
In July 2013, Octavia Ephraim became the first black South African woman to represent South Africa at the Mrs International held in Chicago. Wife, Mother, International Certified Image and Etiquette Consultant, Personal Development and Career Coach, Mrs United Nation South Africa Ambassador 2013, Mrs United Nation Gauteng 2011, Mrs United Nation SA Style Award winner 2010, Mrs United Nation SA second runner-up 2010 , Inspiringwomen Network –Centurion Franchise holder, Pageant Life Coach & Stylist, The Ambassador of Child Welfare Tshwane, has partnered with the Tshwane Leadership Foundation in organising Matric dance for Lerato House since 2009, Tshwane Leaders Foundation Board member, The Marketing Director for Total Praise Ministries International (Gospel Music Group), Member of Association of Professional Image Consultants of South Africa, Member of Shanduka Black Umbrellas, co-founder of Zindlovukazi Lifestyle Network, speaker and trainer.
My Definition of Success | My meaning of success is to be true to myself, committed to growing myself and being the best person I can possibly be! It lies in the lives I touch and the love I share with my family, friends and community. I have learned the hard way to use God a source of guidance in everything I do. The world can be ugly and if you don't have a reliable source of guidance and define success according to the world, you will drown and hate life with passion. The definition has changed over the years, the old unwise me used to think success is measured by how high you can climb the corporate ladder, how much you can possess and how much expensive clothes you wear, the list is endless! Through the journey of self-discovery, daily authentic talk with my creator, reading and being mentored. It is daily revealed to me the importance of living a significant life; by finding balance in all area of my life, i.e Spiritual, Financial Wealth, Family and Friends, Health, Self-Image and Personal Growth. Thank God I have finally learned to be content with what I have and whatever my circumstance. Also reading testimonies great business men and women, politicians, CEO's…sharing their journey one can tell that every successful person had to struggle to achieve his/her success. Every successful person has a bitter sweet story to tell.
I Am Driven By | 
The need to leave a living legacy
Knowing that my family look up to me and can count on me for support when the need arise and I am able.
My mentees testimonies humbles me and they inspire me to want to better myself for the benefit of us all.
My family and friends who walk with me through the bitter sweet journey of life.
My grand-mother's legacy, inspires me to do my part with what I have and let God take care of the rest.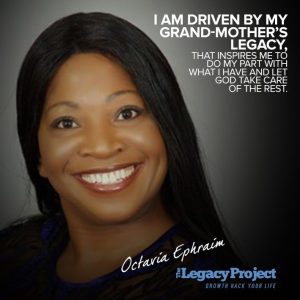 My Highlights | I was once told I will never amount to anything… my English is poor (how am I going to communicate with my employer and customers) and beauty queens are just puppets! Looking at my profile I have grown in so many ways. Not that I am doing anything to prove the point but an inspiration to myself and the young girl who might find herself in my position. Other highlights include: Being hosted by Dr Maponya at his private resident was a fairytale experience, thanks to Successful Woman Magazine for orchestrating. I still refer now and then to what he shared with us. Also meeting The Honourable Judge Mlambo while comfortable having a decent conversation, I believe the picture speaks for itself.
 Difference Between Good and Great | Everyone can do anything but when you do things with passion and purpose you stand above the crowd. It is not easy to stay on cause when thing are tough but passionate people can stand the test.
A Key Talent | I love me unconditionally and enjoy my space! I can easily reach out to anyone. My words of wisdom: have courage to be your unique you! My grand-mother empowered me at a very young age that I am here on earth to contribute in my own unique way. I need to be a blessing wherever I am. Strive to do what I can in my own and let God take care of the rest. This challenges me to live a conscious life and by doing so, I always touch people's live by just being me. Not always easy but achievable. Have your mission statement to use as guideline to keep you in track with your purpose and helps you to stay focused, especially when you have to make those touch decisions!
Critical Skills I Use |
Good Interpersonal Skills
Communication Skills at all levels
Ability to work independently
Administrative Skills
Time Management
Analytical
Computer Literate
Report Writing
Accuracy
Deadline Driven
Listening Skills
Leadership
Decision Making
Quality focused
Lessons I Have Learnt |
It is important to believe in yourself, especially when no one does!
Keep true to who you are!
Personality can break or make you.
Life is not perfect. I need to be willing to be vulnerable. Learn from my failure and become a better person.
Define my own success. The world has a way of putting pressure and when you fall in most cases you find yourself alone therefore don't do things to impress others or allow anyone to define your success.
Dealing With Doubt | Wow, Just after Matric I wanted to get out of rural the one that I struggle with for a long time and affected my self-esteem was the language barrier. Moving from rural to Gauteng was a huge challenge. You know I will have this dynamic idea or solution to share with bosses and expressing myself will be a struggle. I will keep everything yourself yet inside I am dying. Again, I will vividly hear my granny "We are all born with a purpose but the place is different. It does not matter where you come from, God has a way of empowering you to shine against all odds. You do your part and leave the rest to Him." I took the giant step to get out of my comfort zone and grabbed the growth challenge. I suppose that is why I ended up having a pool of white friends because I badly wanted the space that will not allow me to speak Zulu so that I can learn English.I must say I had a very successful career history; From Morkels, First National Trust and Absa Trust. Every second year I was promoted to a new position based on my performance and qualities not because of colour or gender.  The beauty is I was always willing to learn and teachable and my great personalities sealed it all.Thank God now I have my confidence back. I have found my authentic self. It is fantastic to be me. I love life.
Resources I Use To Stay Inspired | I met so many people in my life however I value and respect the ones who consistently stood by my side when I had nothing and needed the support structure the most. I am blessed to know that I have few I can safely call my dream, team! I met so many people in my life however I value and respect the ones who consistently stood by my side when I had nothing and needed the support structure the most. I am blessed to know that I have few I can safely call my dream team! I love listening to testimonies, I read inspirational books, I make sure twice a month I attend a personal development seminar. I stay connected with my mentors, especially the career, family and spiritual mentor.
My Future Dreams and Ambitions |
Build an Old Age Home, in memory of my grand-mother. It is a seed we spoke about a year before she passed on…
Launch my Image and Etiquette Consulting Academy 2017
Build The Octavia Ephraim Institute of Leadership and Entrepreneurs in Dundonald, where I grew up. As part of giving back what I wish I had…
Launch my talk show TOES "The Octavia Ephraim Show" 2017
Completing my LLB (I am family Advocate in the making) 2020
Launch my boutique in all provinces by 2025
Head To Soul Transformation Retreat Centre for Human Trafficking victims (in memory of my sister) 2018
Launch my music hobby (Saxophonist) in 2017 and release single with guest artist (Duet with KennyG AND Kirk Whalumm) before I turn 50
Best Advice I've Received |
"No matter how brilliant you are. No man is an Island. At some point in life we will need a helpful hand for advise, direction and clarity… Find a mentor, a confidant, a coach…whatever, just find that person!"
Put your ideas and dreams to test! And the time is now…there will never be a perfect than now
Courage takes you beyond you comfort zone.
Discovering your passion and purpose is vital my joy and wellbeing
May we not become so busy, hurried and over-committed that we neglect that part of our soul that is fed and sustained by friendship
Prepare yourself by ensuring that your name is associated with authenticity, integrity and credibility
If we have no identity apart from out jobs, we are truly vulnerable
Advice On Building Wealth | Familiarise yourself with financial matters. Gone are the days where financial matters are left to financial "gurus"consult with your financial advisor, estate planner and wealth structuring consultant. For some reason most people thing we can get all answers from Google. Please don't play with fire, not everything can be googled! Most importantly for us to make conscious, wise decisions, we need to ensure that we continuously nurture our mental health.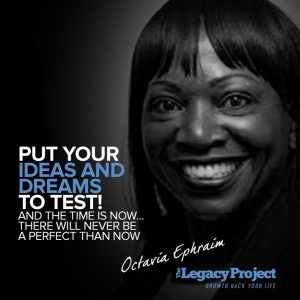 I am Inspired By | My grand-mother, she was strong, loving, giving and nurturing. Incredible soul, she was clear about what is right and wrong and never apologetic about it. I saw Christ through her she lived Matthew 5: 16 " Let your light  so shine before men, that they may see your good works and glorify your Father in Heaven". She served her family, her-in-laws, her community and her church. My grand-father passed away in 1987 and when she received her inheritance; first thing she bought the tombstone for y grand-father in 1988; Opened the fixed deposit account same year; Updated the title deed. Mind you I am talking about a woman who does not even have grade 1. In 1999 she registered for ABET at the age of 62. She was ordained to preach the Gospel, Pray for the sick and bury the dead by The Holy Catholic Apostolic Church in Zion. My mom inspires me as she got her drivers licence in 1979 at the age of 23. I mean then, I am told it was one of thee achievement for a woman of colour to have a drivers licence and or a car. Had JC I am also told that then it was a great achievement to reach this level. My husband also inspires me as seeing him loving my children unconditional is priceless. I have sense of peace of knowing when I die my kids will still be in good hands.
Legacy I Would Like To Leave | Lindiwe Octavia Ephraim was a gifted and faithful servant who by grace learned to serve God's people near and far, young and old and beyond the walls of AFRICA. She was indeed the salt and light in the communities in which God placed her.