Dr. Nikki Allorto is the president of the South African Burns Society and founder of the Burn Care Trust. She is a burn surgeon at Edendale hospital, in Pietermaritzburg KwaZulu Natal. In 2006 during her community service year that she took an interest in the plight of burn victims. She completed her general surgical training at the Nelson Mandela school of medicine, University of Kwa Zulu Natal and was admitted to the College of Surgeons of South Africa in 2010. She was awarded the traveling fellowship from the Association of Surgeons of South Africa and spent 3 months at Sydney's Concord General Repatriation Hospital under the Burn Unit Director Peter Maitz. She has directed many Emergency Management of Severe Burns courses around South Africa and in Kenya.
 Allorto is involved in initiatives aimed at uplifting burn care in Africa as well. She's now focusing on the idea of creating a 'skin bank', similar to an organ bank. Allorto's passion for this cause is clear, as she gives inspiring talks about the management of burns to the local doctors, physiotherapists, occupational therapists, dieticians and pharmacists. Due to the interest and success of these talks, a burn symposium has been organized in March 2016.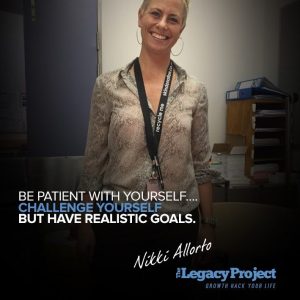 I Am Driven By | Having come across a problem that really resonated with me (the neglect of burn patients in South Africa), I am unable to rest until I have persevered to uplift that arena. No matter how difficult it gets, it will only be worse if I don't try and I cannot rest easy with that knowledge. How can I leave it be when I know I can make a significant impact in others' lives? If something touches you… don't talk about fixing it, do it!
My Highlights | When a junior doctor comes to me and says thank you for being an inspiration. So many doctors are so disillusioned already (with all the challenges like poor resources and being overworked with long  hours its understandable). It helps me to keep on fighting to know that my passion does touch not only patient's lives but my colleagues too.
A Key Talent | Connecting with people, relationship building and networking. Greet people from the cleaners to the managers. No matter where you are in a hierarchy, appreciate that everyone is important to the functioning of the place/structure/business. It doesn't matter how great and powerful 'management' may be if for instance the place isn't clean. Value everybody.
Listen to people… understand what they are after. When you understand that, you can work with aligning how you can get what you want by helping them get what they want.
Fine-tune your ability to understand other people's character…. If you know they are 'talkers' not doers don't expect or rely on them to do! Find the doers.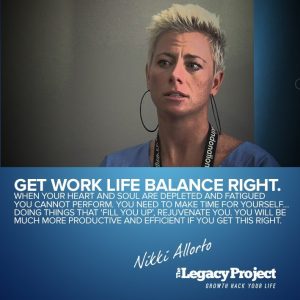 The Characterises of Success | Introspection. Look into yourself… start to understand who you are and accept who you are or change the qualities / characteristics you do not think are acceptable about yourself. What do you really want…. You need to ask yourself over and over, look closer, get down to the nitty gritty of it. When you know what you really want you realise that it can be achieved in many different ways, be open to that.
Principles I Live By |
Treat others as you would like to be treated.
Don't be complacent – it can always be done better, be that change.
Persevere.
Be brave.
Lessons I Have Learnt | If somebody asks a favour of you – do it! There will come a time when you need one from them.
Be goal driven but be flexible.
Be patient with yourself…. Challenge yourself but have realistic goals.
We all make mistakes. Be responsible for yours and use them to grow.
Performing At My Peak | You can never be always performing at your peak. There is constant fluctuation. We all have bad days. Be gentle with yourself when that happens.
Get work life balance right. When your heart and soul are depleted and fatigued you cannot perform. You need to make time for yourself…  doing things that 'fill you up', rejuvenate you. You will be much more productive and efficient if you get this right.
Exercise! Healthy body makes a healthy mind is a very valid cliché.
Resources I Use To Stay Inspired |
Malcom Gladwell – Outliers, The tipping point.
Daniel Kahneman – Thinking, fast and slow.
Atul Gawande – Better
Movies:
The Intouchables
300
Gladiator
Environment:
The ocean – surfing and diving
Yoga and Crossfit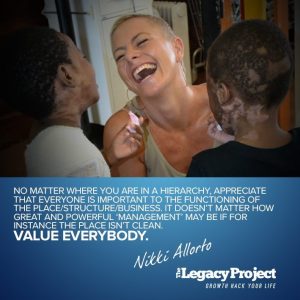 On Inspiring Others | Be mindful of their needs. Listen to them; be empathetic to what is going on in their life. Find out what their personal goals are and support them in achieve those goals, that often comes together to achieve yours. Care about them. Say thank you, appreciate them and tell them that you do.
The Legacy I Would Like To Leave |To have revolutionized burn care in South Africa: that a patient suffering a severe burn injury will have access to modern modalities of treatment, that they feel safe and are treated with dignity. That they have a sense of self worth and are accepted back into society even with scarring or disabilities. That healthcare workers caring for burn patients love their job because they have the appropriate resources and environment to work in, feel valued, and are looked after as well.
To have created a culture of tissue and skin donation in South Africa: That skin/tissue donation is widely known, accepted and done – one donor can change more than 60 peoples lives!!