Academia pulses through the veins of Professor Nicola Kleyn, specifically, marketing and its related concepts. Qualifying with an M.B.A and a D.B.A, Professor Kleyn has also lectured at Wits Univeristy. Having been invited by Prof Nick Binedell to join GIBS at its conception in 2000, Professor Kleyn was appointed as Dean in 2015.
Heading up the arm of the University of Pretoria that is closest to business, Professor Kleyn works to reshape the way business in Africa is approached. Working with post-experience students means that she seeks less to share her learnings, but but rather to build on the wisdom that already exists in the room. Professor Kleyn shares her real and honest insights here :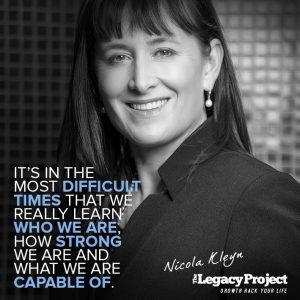 I Am Driven By | Being in situations where I need to learn fast!
A Key Talent | Cultivating a deep curiosity about the world around us has enabled me to learn so much more than I might have, had I never asked. One of my favourite works is a short book by Edgar Schein, called Humble Inquiry. In it he emphasises the importance of humility. When asking questions, it's essential to do so with integrity and a deep respect for those who choose to share their wisdom, whoever they may be. If you are only asking a question to curry favour or look intelligent, stop. It's insulting to you and the individual with who you are engaging
The Characteristics Of Success | Listening without judgement, asking why (many times), focusing on asking the right questions rather than having all the answers and saying thank you, often.
Lessons I Have Learnt | It's in the most difficult times that we really learn who we are, how strong we are and what we are capable of. Sometimes when life is tough, I have to remind myself that I'm building – knowledge, skills and most importantly resilience that will serve me will into the future.
Dealing With Doubt | I often doubt myself! But it's in those moments that I have to ask "if not me, then who?". If there's a person more capable and committed than I am, it's time to stand aside. If not, put doubts to rest and get on with it!
Performing At My Peak | Sleep, a bit of exercise, taking time to appreciate the good things in my life, and reading.
Resources I Use To Stay Inspired | I'm a Ted talk junkie. Not only do they keep me going on the treadmill but they're like mental popcorn. Interesting to consume, not too filling and eminently moreish. When I take my annual holiday I drive my family mad because then I load up with at least ten serious books. That's my time for deeper reflection. They have to be paper- somehow e-books just don't do it for me.
The Best Advice I've Received | My father once said to me, "they say, let them say". People will judge you no matter what you do. It's important to hear them out, pick up what's valid, adjust where needed, and keep going.
On Inspiring Others | Let them play to their strengths. Everyone has them and there's no sense in playing to weaknesses.
The Legacy I Would Like To Leave | Legacies are for other people to decide. If I've stayed true to my values, pushed myself out of my comfort zone more often than not, and tried to be a better human being, that's more than enough for me.
You may also be interested in Nick Binedell's interview with The Legacy Project.