Nick has over 30 years' experience in the Retail and FMCG sectors, most recently as CEO of Pick n Pay from 2007 to 2012. Nick provides strategic guidance to Bounty Brands, both in the organic growth of its operations and in the execution of its acquisitions.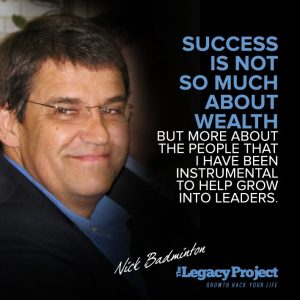 My Definition Of Success | Success is not so much about wealth but more about the people that I have been instrumental to help grow into leaders.  Success for me is to achieve a balance where all the segments of my life are evenly proportioned.
I Am Driven By | Mentoring is a passion for me and having left my CEO role three years ago, I now can assist in the advancement of people in leadership positions at Bounty Brands and its parent company, Coast2Coast, where I am Non-Exec Chairman.
The Difference Between Good And Great | My view on this is that it's a combination of many things, but the key ingredients are humility, perseverance and great people skills.  Humble leaders are always admired by subordinates for giving credit to others for their contributions to the success of a company; this in turn drives the subordinates to go the extra mile.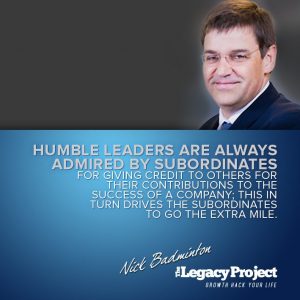 A Key Talent | From my early days, I found that regular one on one time with people helped to get valuable insights that assisted both the company and myself with future decisions. As the leader, I would set time / days aside to give everyone an hour of my time, the entire leadership, not only my direct reports.  During these sessions I listened to their successes and difficulties, which often shaped my views going forward.  My advice to any leader is to ensure feedback sessions with your direct reports on a regular basis.
Principles I Live By | Integrity: it is vital that people that you lead trust that you will always tell the truth. The others would include compassion, humility, respect, courage, fairness, forgiveness and accountability
Lessons I Have Learnt | One of my most important lessons learnt was to ensure that one keeps one's thoughts to oneself. The other things were patience and calmness.
Performing At My Peak | I exercise 6 days a week and ensure that I don't take on too much so that I can offer more quality without forgetting to have fun.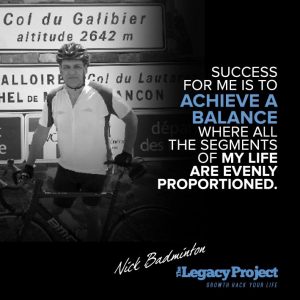 My Future Dreams And Ambitions | I have been extremely fortunate and have achieved beyond my wildest dreams already, so now I am focused on trying to help others mostly in a mentoring role.
Advice On Building Wealth | In my case the most important thing was to enjoy what I did and then to stick at it, I only realized afterwards that although my wealth only really happened in the last 10 years that it was the first 20 years that laid the foundation.