Nawal El Saadawi is an Egyptian feminist writer, activist, physician and psychiatrist. She has written many books on the subject of women in Islam, paying particular attention to the practice of female genital mutilation in her society. She is founder and president of the Arab Women's Solidarity Association and co-founder of the Arab Association for Human Rights. She has been awarded honorary degrees on three continents. In 2004, she won the North-South prize from the Council of Europe. In 2005, the Inana International Prize in Belgium.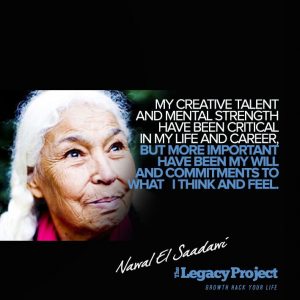 My Definition Of Success | Success has different meanings according to different goal and dreams
My Highlights | When I was a child I loved writing. My dream was to be a writer. I wrote many books but I did not write the book in my head, since childhood, because of taboos and censorship.
I Am Driven By | What drives me to write is my love to write and the pleasure I feel when I am writing.
The Difference Between Good And Great | I am proud of my ability to continue to write under the worst conditions in life such as prison, exile and death threats  .
A Key Talent | My creative talent and mental strength have been critical in my life and  career, but more important have been my Will and Commitment to what I think and feel  and my efforts to develop and refine my thinking and feeling.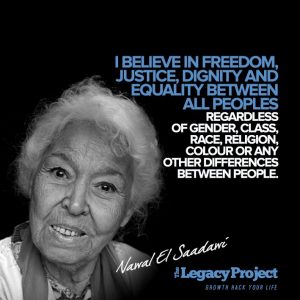 Principles I Live By | I believe in freedom, justice, dignity and equality between all  peoples regardless of gender, class, race, religion, color or any other differences between people.
How I Use My Mind | I use my mind in a very simple easy way,I am inspired by mind in a very natural way. I am very attentive to people, to all creatures, trees, plants, the sea, stones by the shore, the wind and the shouting's of millions in revolutions. I listen to what I see in eyes in silence, I am inspired by looking in the eyes of people, birds, animals and other forms of life .
Lessons I Have Learnt | I have learned many lessons in my life journey, but the most   important lessons were: Not to regret, Not to revenge, To forgive.
Performing At My Peak | I ensure I perform at my peak when I feel happy.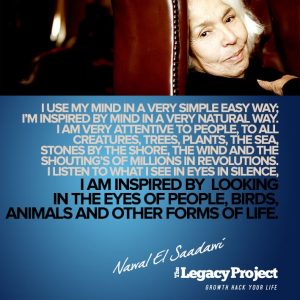 My Future Dreams And Ambitions | I still dream of writing the book living in my mind since childhood and cannot be written, because of universal taboos and local sensor ships
I Am Inspired By | My children inspired me all the time, and other children.