Matthew Willman is a freelance documentary photographer, from the small town of Pinetown In Kwa-Zulu Natal, who went on an 8 year journey, pursuing his dream to meet Nelson Mandela. His dream came true as he was commissioned for official shoots with the Nelson Mandela Foundation in 2004. He had the privilege of spending a great deal of intimate, one-on-one time with the iconic man. Willman works across Southern Africa with some of the worlds foremost charitable and funding organisations that include Oxfam International, World Health Organisation and the European Commission. He has been afforded diverse and interesting photographic commissions that include places like Robben Island, Inanda Heritage, The Royal Ballet School in London, Tromso in the Arctic Circle and Red Fern Aboriginal Centre in Australia. Personalities that include from amongst others: Archbishop Desmond Tutu, Annie Lennox, FW De Klerk, The Dalai Lama and US President Bill Clinton.
To add to his already glowing list on accolades, he founded his own charity in 2011, Matthew Willman Foundation for Visual Arts. This foundation is committed to making a difference to individuals and communities through Visual Arts. They use art as an enabler and aims to change and uplift vulnerable communities.
My Definition Of Success | Success for me is the opportunity to keep exploring this world through the lens of a camera, whilst at the same time taking that new knowledge & images captured to use as visual inferences that tell stories of who we are and what we shape ourselves to be.When I look back at how I interpreted success, it honestly hasn't changed. Ive always chosen a myriad of smaller dreams that motivated me to keep me out my comfort zone whilst constantly working towards some seemingly impossible goal. For 9 years my goal was to shake the hand of Nelson Mandela, I superseded that by eventually working for 10 years as a commissioned photographer to the Nelson Mandela Foundation.
I am Driven By | I'm driven by people, who they are and what they shape themselves to be. I have a constant desire to explore the diversity of life. I love connecting with people, using the camera to explore and reveal an intimacy I wouldn't ordinarily have the opportunity to do if I were just a visitor or passerby. Everything I've photographed is an extension of my own personal interest and need to learn more, to understand,  so as to try answer my own personal life questions. The rewards are rich…
My Highlights | The fact that I had a dream and stuck to my guns at all costs to peruse as a young boy this man Mandela. That single minded goal created a journey that took me out into this world and helped me to become a part of a changing South Africa. I began to explore the diversity of cultures, people and places that all played a part in Mandela's life. It was only after 9 years of exploring, learning, building up a much valued resource of information and images did the door to Mandela finally open. That single minded goal gave me a life worth living. When that day did finally come and I reached out to shake the hand of Nelson Mandela I realized then that I had overcome my deepest fears, I had grown from a boy into a man because of this single minded and determined effort, its journey made my life. I realized too that my dream to meet Mandela had nothing to do with him, he was just the goal, the reward. The real pride and value lay in the quiet knowledge that I never sat around waiting for opportunities to come my way, I actively pursued and chased after them with everything I had, I had nothing to loose and everything to gain!
The Difference Between Good And Great | The difference is sacrifice… where you allow yourself to go so far for your cause that it hurts. The drive inside is greater than the risk of loosing everything to achieve that long held dream.
A Key Talent |  Mine is two fold. The first is the strong creative/artistic streak within me and how I use it. Second is my relationship with Jesus Christ as my strength.Creative/Artistic people need to be very careful. We are the first to get hurt, the first to express our feelings we tend to hold our hearts out on our sleeves. This can lead to a myriad of negatives. Being creative does not mean you can run around unchecked thinking just because you creative that it gives you license to behave or act, manipulate or abuse yourself and others at will all in the name of being artistic. In fact the opposite applies. I danced as a Cecchetti Ballet dancer for 18 years, I use what I gained in dance throughout my work as a photographer today. With the gifting of artistic ability and creativity expression it calls on you to mature faster and to take control of your life more than the average person. An artist out of control is not respected. What builds respect from others and the applause of your audience (in whatever medium) is your ability to turn it on and turn it off, to give and express at the right times. You always need to leave your audience with wanting more. This is a power and a strength. When you know you have something to give, something that others love and crave, it immediately puts you in a place of control so its up to you to decide how you will channel that energy that maximizes your creative expression and very importantly minimizes negative influence and its hoard of detractors.
Regardless of talent and ability, we are human beings in search of that which fulfills us. I realized early on in my life in the presence of God and like my pursuit of Mandela, I've actively pursued the deeper meaning of love. Whatever I achieve or do in my life is very considered in relation to the eternity that exists here after.
The Characteristics Of Success | I'm going to address this through what I believe is the correct nature of success in the world of professional photography.
Photography is 10% technical ability and 90% personality. The camera is a light tight box it merely has the ability to pull in light onto a focal plane and record that which is in the view finder. It is not creative nor is it able to think. The magic comes from the person holding this instrument. I spent the first 4 years in formal tertiary education studying photography specialising in documentary and advertising and have spent the rest of my life practicing…
Photography is abo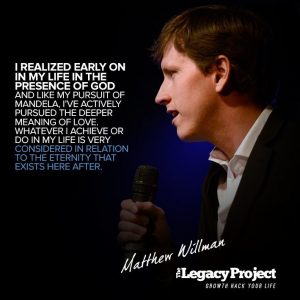 ut people, the greatest and most well-known photographers we celebrate are 9 times out of 10 portrait photographers. They have achieved high levels of skill and craft to reflect ourselves back to us. By nature we attracted to ourselves therefore 'portrait' or 'people' photography will always draw our greatest attention. We don't celebrate their technical ability as much as how we admire their ability to use their minds, their personality and creativity, how they interacted with their subjects and have portrayed them that is celebrated.
For me I go back to my belief that with each image I take, I'm practicing for the next one. Photography is about constantly refining your skill. I learnt this through my many years as a dancer. Practice, practice practice is what it takes to achieve the highest results. Perfection is fleeting but just sometimes a keen eye together with an anticipated moment will briefly reveal that perfection and you will be ready for it when it comes your way.Finally, a photographer must be a master of light. Study it, explore it, use it, fashion it, mold it, warp it but use it! It's there, photography is nothing without it but so many photographers are oblivious to it.
Principles I Live By | Truth, Faith and Compassion.
Lessons I Have Learnt | I've learnt that success cannot be measured in one dimension nor is it productive to your well-being to pour too much energy and effort into things that come naturally. I remember one day I was working on a photo shoot with the singer/song writer Annie Lennox and out the blue she came over to me and said, 'I know how much your work means to you but you giving 200% to something that comes naturally, you must relax and enjoy what comes naturally. You connect with your passion the rest just follows'
With that in mind my lessons include:
▪ Trust your gut instincts, only you know whats right and what works for you at the time
▪ Failure upon effort is an essential part of life's over-all success
▪ Don't believe your own hype, an artist knows that one success is merely a stepping stone to achieving the next more longer lasting success.
▪ That your mind is a powerful tool. Its important to guard its thoughts & to surround yourself with those who positively accentuate that which allows you to grow, to learn and to share.
Dealing With Doubt | Fear is probably thee most crippling mental condition I have experienced. For 9 years I doubted if I would ever be able to meet Mandela, if I would ever be able to support myself let lone anyone else working as a photographer. I wasted too many days, weeks and months worrying about things I had very little control over. Where my peers were finding their feet getting good jobs, driving nice cars and beginning their lives as working adults there I was still living at home, waitering at the local restaurant battling along all because I believed in this dream that my artistry and creativity as a photographer would one day deliver me.
The only remedy I had to my self-doubt, fear or negativity was to make plans and to action them. To physically get up, get in my car drive 1600km and go secure an interview with Archbishop Desmond Tutu, or hide in a toilet cubical to meet David Beckham or to just sit at my desk in my bedroom and physically write letter after letter to The Nelson Mandela Foundation even though many many times over The Mandela Foundation had replied refusing my request to meet Mr Mandela.
The only way out is through action, acting out your faith and belief through positive action.
Resources I use | I have in my home at the top of my staircase a fantastic library of books that I have been collecting over the years and continue to collect whenever I travel. Most of the books are these huge coffee table type books of other photographers works. I collect life works of photographers from around the world, from fashion photographers to landscape photographers, documentary photographers to photographers that pioneered in their fields. Its like my own personal medicine chest when I am lacking inspiration or when my head gets too big for my boots. I steal myself away and surround myself with those who only upon their passing have the privilege of being called master photographers. I encourage so many young photographers who come visit me to grab a coffee and to spend time learning about other photographers life works. Im sure google will be easier to get information but there is something authentic about turning a page and to run your hand over an image depicting a moment captured from another time in another world to your own.
My Future Dreams And Ambitions | A lot of my work has focused on development in Southern and Eastern Africa through my commissions with major funding organizations like World Health Organization or Oxfam International. Perhaps too my images of Nelson Mandela have defined much of my career, both of which affords me the privilege of traveling around lecturing in certain aspects of human rights issues and life out on the fringes of society.
But it is important for me now to focus my work back towards what comes naturally to me and that right now is dance photography. I remember standing at the home of ballet in Richmond Park at the lower house of the Royal ballet school at White Lodge quietly laughing in triumph to myself a few years ago. As a former dancer, this hallowed space was the goal, you knew you were good if you got an opening to come dance at the Royal Ballet school. Yet for me it wasn't ballet that eventually got me the opportunity to stand at White Lodge. I got there eventually as a photographer who was there to document the private world of ballet at its very heart.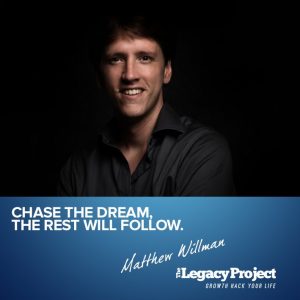 The Meaning Of Life | To know the Lord your God and to use what time you have to constantly push yourself out of your comfort zone to build for yourself new knowledge and new experiences that broadens your understanding of the world and a greater capacity to love and to be loved.
The Best Advice I've Received | I have 2:
From Mandela he said to me: "Matthew, if you want to remain relevant, you must serve"
From Archbishop Tutu he said to me upon reflection of his own life: " One of my greatest weaknesses is that I love to be loved and to be vilified as a matter of cause was excruciatingly painful. Yet love is the greatest quest."
On Building Wealth | If that's your goal then you a shallow person… rather… chase the dream, the rest will follow.
I Am Inspired By | I met Mother Theresa when I was 10 years old, she was genuinely the first person I consciously remember being inspired by, I have so many books about her life. Of course Nelson Mandela remains a huge influence to me both when I was working with him and even today as I move on in my life and career. I often find myself thinking back to moments I had when I was around him watching how he dealt with things, how he treated people, he was a beautiful man who went through hell and came out the other side stronger and at peace with himself and the world.
The Legacy I Would Like To Leave | That the product of my lifes work will have its place long after im gone.