Martin has received the Microfinance Award for Excellence in Social Responsibility from the Inter-American Development Bank, the Outstanding Social Entrepreneur Award from the Schwab Foundation for Social Entrepreneurship, the Skoll Foundation Social Entrepreneur Award, and the distinguished alumni award from the University of the Pacific and the George Washington University, as well as the Social Innovation Award from Brigham Young University. He is Visiting Professor in Social Entrepreneurship at the University of the Pacific in California. He serves as a Regional Board Member for Junior Achievement Worldwide, and as president of the social entrepreneurship wing of the Accion International microfinance network.
My Definition Of Success | To me, success is being of help to other people, to give back to society. I have felt this commitment to my community since I was a child. In other words, the more I give, the more I am.
I Am Driven By | I am driven by a desire to help those less fortunate
My Highlights | I am proud of my marriage and of my 3 children…I am proud of having started Fundación Paraguaya 30 years ago in 1985, a local NGO that is now not only working in Paraguay but also in many parts of the world. I am proud of the two social innovations I have had the pleasure of developing with my team: the Financially Self-Sufficient Agricultural Schools and      the Poverty Stoplight
The Difference Between Good And Great | Passion and perseverance….
A Key Talent | Surrounding myself with capable peers and subordinates. This allows for subsidiarity: not doing what can be delegated to the staff and only doing things that nobody else in the team    can do.
The Characteristics Of Success | Perseverance, tenacity, hard work, good management skills, allowing for feedback, permanent search for best practices, and above all, having fun.
Principles I Live By | Integrity, bravery, loyalty, love, commitment, friendship, family…
Critical Skills I Develop | Management, study, introspection…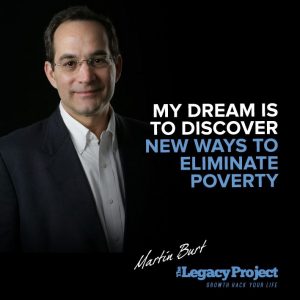 How I Use My Mind | Optimism, faith, strength, positive outlook, love, cheerfulness….
Lessons I Have Learnt | No secrets…
Dealing With Doubt | My wife is always there to support me in times of doubt…
Performing At My Peak | Be well rested, surround yourself with good, positive people, and see things from other people´s perspectives
Resources I Use To Stay Inspired | Poetry, always poetry.
My Future Dreams And Ambitions | My dream is to discover new ways to eliminate poverty.
The Meaning Of Life | Love, obviously.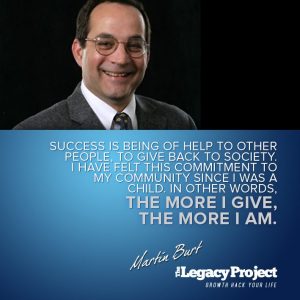 The Best Advice I've Received | No secrets.
Advice On Building Wealth | I am afraid I have no experience in this area….
On Inspiring Others | Talking to people, explaining that the goal is bigger than us….
I Am Inspired By | My family.
The Legacy I Would Like To Leave | That it is possible to change the world….