Margi Biggs has been involved in inbound tourism for 25 years running her own Southern Africa Destination Management Company, Specialized Tours and Events. Margi served on Junior Chamber International as Vice President, Jaycee South Africa as National Secretary General, Cape Town Chamber of Commerce on Executive Board, and has worked as a lecturer in tourism, as a primary school teacher and as a Cordon Bleu cook. Margi is the founder of StreetSmart SA, which is an organisation that raises funds for street children through participating restaurants. It was established in June 2005 under the founding patronage of Emeritus Archbishop Desmond Tutu. The funds raised go to selected and approved organisations that run programmes for the normalisation of street and vulnerable children's lives. The restaurants in each town raise funds for their own community street children programmes. In a StreetSmart restaurant a small, elegant card on the table informs patrons that a voluntary R5 will be added to the table's bill. 
My Definition of Success | My understanding of success has changed over the years. From believing that wealth and fame were the indicators of success, to knowing that fulfilling ones own potential is what real success is all about.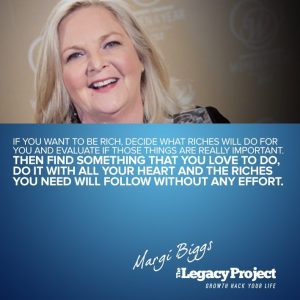 I Am Driven By | I am driven by the problem at hand and the challenge of finding a solution, also by my responsibility to help where I can. My personal philosophy of us all being ONE takes me to that place.
My Highlights | I am most proud of the good relationships I have with my family. Some highlights of my varied career have been: a year of serving, as a volunteer, on the international Board of Junior Chamber International as Vice President and being assigned to AFRICA and walking the 800km Camino de Santiago alone.
A Key Talent | I found that in every project, organisation or company I started, the most impartant element was the PLANNING before anything was done. I needed to know exactly how everything would work, who would be involved, what they would do and how. I needed to know very clearly how the flow of the money. Where it would come from? when? How much? would be needed and when it would be needed? I had to be sure that all the government requirements were known and carried out. That all the documentation was kept in order and mostly that the funds were properly accounted for and checked. I needed to clear as to who the customers were, what they would need and how they would like it presented. I needed to know how we would let them know what we had to offer them. All of this had to be done before we started anything so that when "We opened our doors" everything was in place and the organisation could run smoothly, just tweaking processes to improve, as it went along. It is important to spend as little as possible in the beginning, and to try to have as little debt as possible. We did not spend what we did not have.
Principles I Live By | Under promise and over deliver on what you offer. Be clear and open in your dealings with others.
How I Use My Mind | Having the knowledge that everything is just as it should be and that my role is to carry out what I see needs doing to the best of my ability is what creates my optimism and hope for the future.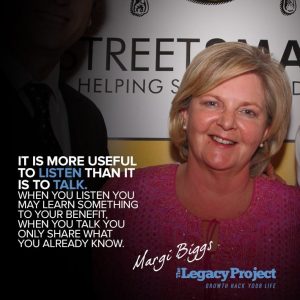 Lessons I Have Learnt | I have learned that everyone you meet has the potential to make a difference to what I am doing. It is important to pay attention to each person who comes along your path and to listen carefully to what they have to say. It is more useful to Listen than it is to Talk. When you listen you may learn something to your benefit, when you talk you only share what you already know.
Performing at My Peak | One does not always have to perform at ones peak, but one needs to know when to perform at ones peak and be sure that one has sufficient resources to do so at a moments notice. For high level functioning one should live a balanced life of work, play and rest, with work being 60% of the equasion, apart from sleep.
My Future Dreams and Ambitions |My next career will be that of a Life Coach, empowering people to live up to their best potential.
The Meaning of Life | I believe that we need to live by the GOLDEN RULE of treating EVERONE as we would have them treat us, to look at situations with COMPASSION, to CONTRIBUTE where we have the resources to do so, to work for JUSTICE and FAIR PLAY. We should take every opportunity to KNOW ourselves and to GROW ourselves.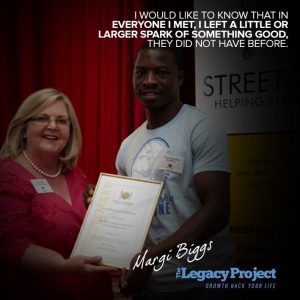 The Best Advice I've Received | Tell the truth, then you will never have to remember anything.
Advice On Building Wealth |If you want to be rich, decide what riches will do for you and evaluate if those things are really important. Then find something that you love to do, do it with all your heart and the riches you need will follow without any effort.
The Legacy I Would Like To Leave | I would like to know that in everyone I met, I left a little or larger spark of something good, they did not have before.