Katty Kay is the anchor of "BBC World News America," based in Washington, D.C. She is also a frequent contributor to "Meet the Press" and "Morning Joe," and a regular guest host for "The Diane Rehm Show" on NPR. In addition to her work on women's issues, Kay has covered the Clinton administration sex scandal, three Presidential elections and the wars in Kosovo, Afghanistan and Iraq. She was at the Pentagon just 20 minutes after a hijacked plane flew into the building on 9/11 – one of her most vivid journalistic memories is of interviewing soldiers still visibly shaking from the attack.
Kay grew up all over the Middle East, where her father was posted as a British diplomat. She studied modern languages at Oxford and is a fluent French and Italian speaker with some "rusty Japanese." Kay juggles her journalism with raising four children with her husband, a consultant.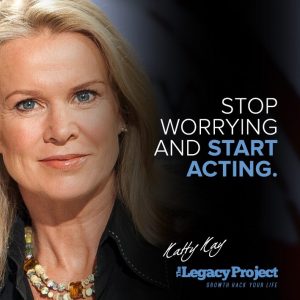 My Definition Of Success | This sounds like such a cliché, but success for me is balancing my work life with my family life. I feel I've succeeded when those two parts of my life are in balance. It's surprisingly hard to achieve! And, of course, the balance keeps shifting. There are times the children need me more, and times they need me less. And there are times work is more demanding, and times I can scale it back. It is a constant process that requires vigilance.
I Am Driven By | I'm very motivated by quality – whether it is the quality of the journalism at the BBC or the quality of the research and work we do with women. If the product I am working with is good then I definitely feel more driven.
My Highlights | The highlights of my life are my four children. I'm very proud of them all. The highlights of my career are my work bringing world news to an American audience every day and my two books, Womenomics and The Confidence Code.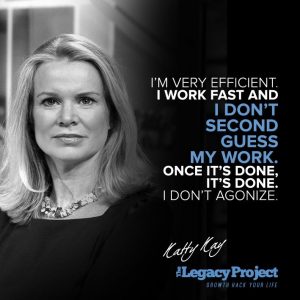 The Characteristics Of Success | I'm very efficient. I work fast and I don't second guess my work. Once it's done, it's done. I don't agonize. I think that's been really helpful to me as a journalist where there is a new programme to present every day and a new story to cover every day. It's also been great in writing books because I write fast and don't dwell on it too much. I am not a big perfectionist in my work life and that has really helped me maintain some balance between work and kids.
Principles I Live By | I think it is important to be kind and grateful. Those are the two qualities I'd most like to pass on to my children.
Critical Skills I Develop | Confidence! I used not to have it but I have learned how to get it and now I push myself to take risks, not to dwell on my failures and to try new things. It's a work in progress. I still get nervous sometimes, but now I just tell myself nerves are normal, everyone has them sometimes, the important thing is not to let them stop you from taking action.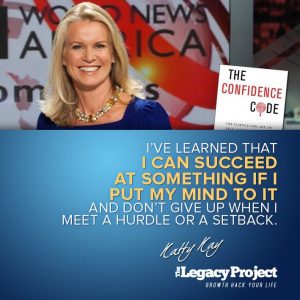 Lessons I Have Learnt | I've learned that I can succeed at something if I put my mind to it and don't give up when I meet a hurdle or a setback. That sounds simple, but it has been quite a long process. I used to think that what I'd achieved, I had achieved by luck – now I see that hard work and persistence and resilience are much more important.
My Future Dreams And Ambitions | I'd like to help get more women to the top of professional life. If we can actually get corporations to improve their numbers on retaining and promoting female talent, we will all be better off. I'd love to be part of that process.
The Meaning Of Life | Love – and for me that means the relationships I have with my family and close friends.
The Best Advice I've Received | Stop worrying and start acting.