Kate Senekal is the founder of Sparrow Society, a nonprofit organization which connects and empowers women in the townships of Gugulethu, Masiphumelele and Philipi through their craftsmanship, design and creative skills. A photographer by profession, Kate was motivated to give this up and follow her passion of empowering disadvantaged communities. She was inspired by the talented women she saw in townships creating "charity trinkets" for sale, and not living up to their talent's full potential. Kate provided a platform to share her knowledge and to guide and train women in these communities to master their skills. This empowered them to create beautiful bags, candles, jewellery and other products designed by Kate herself. Sparrow Society has grown into a proudly local brand, which is now sold through a number of South African retail outlets. Through the organization, Kate has provided employment and a constant revenue stream for women in underprivileged communities, allowing them to not only provide for their families but to also feel empowered and respected by doing what they love. Kate also works with SHED racism, a collaboration of activists, organisations and churches working together to promote anti-racism content, dialogue, and resources.
My Definition Of Success | My understanding of "success" has changed a lot over the years. I used to understand success as my own personal gains in the form of wealth and personal stature in the eyes of my peers, but what I have realized more and more is that a person's success is not based on personal gains – note even on a list of achievements- but on the impact one has on the world around them.  It's not just about whether you play by the rules in business and deal ethically with your customers and employees, but rather whether or not you are setting them up for success as well. I believe success is measured not by personal gains, but by our ability to see beyond ourselves and use our abilities to contribute towards a greater and more prosperous society as a whole.   This can be done in any field of work- from the CEO to the street sweeper – we all have our spheres of influence that can positively or negatively affect the world around us.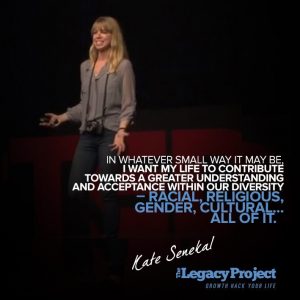 The Characteristics Of Success | I love to learn and I'm not afraid to take risks. I've taught myself pretty much every usable skill that I have.  I have no formal qualifications, but have been able to teach myself business, design and marketing skills that have been vital to the success of Sparrow Society.  But its not enough to just know how to do something, we have to be brave enough to step out and do it – to act on it – to put ourselves out there and risk looking like a complete idiot.  To be honest, most of the time I probably do look like an idiot – but about 10% of the time it works and I become better for it and it takes me to the next level.  If I never tried, I wouldn't ever get to that point where I could say, "Hey, I'm 10% better today than I was yesterday".
Keep learning: There are books on everything you could possibly want to know- find them and read them. Google is your best friend, and you can learn to do pretty much anything on YouTube. There are also loads of free online courses to try out that teach you amazing things- you just have to be patient enough to sit and sift through all the information until you find what you need. Don't be afraid to ask questions. Find a mentor in the field you want to be in and ask them everything.  You can also offer to be an intern – you learn so much from internships and most companies are happy to have an extra set of hands around to help out.  Mentors are also going to be key when you get to that point where you feel confident enough to step out on your own and chase your dreams.
Principles I Live By | Never stop learning. Keep looking outward. This is a biggie for me. If our lives aren't contributing to the world around us, then what really is the point?People first. People will always be more important than profit  – but I also believe that with the right model, people and profit can be mutually beneficial.  lastly, Ubuntu – the understanding that our lives are inextricably linked to those around us.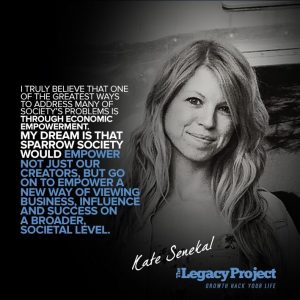 Critical Skills I Develop | Marketing is huge. You can be awesome at something or have the best product in the world, but if you don't put considerable effort and resource into your marketing, you will fail.  I am actually lucky in that this is my favourite part of it all! I love the marketing side of the business and it keeps me constantly thinking about how to move Sparrow Society forward to stay ahead of the curve.
Performing At My Peak | I force myself to take breaks. I know – this seems like the opposite of what you asked. But its true- just sitting outside somewhere (preferably up in the mountain or at the beach!) and just being helps me perform better. Not thinking about anything, not taking notes, not reading or listening to music – just being. My mind is constantly going a million miles an hour, juggling several hats all at once, and if I did not take these breaks I would burn out before the end of the week. It's hard – really hard – to make myself do it sometimes, but it's those really busy days when I need it most.  Taking these breaks may seem like a waste of time to some, but it makes me 10 times more productive and effective when I get back to the grind.
My Future Dreams And Ambitions | I truly believe that one of the greatest ways to address many of society's problems is through economic empowerment. My dream is that Sparrow Society would empower not just our Creators, but go on to empower a new way of viewing business, influence and success on a broader, societal level.  Too many businesses are still exploiting their workers and it just is not right.  For South Africa to flourish, we need more than just government accountability, we need business and citizen accountability as well.  We have to realize our own responsibility for doing something about the mass inequality and poverty that are putting so much strain on our society.
Our goal for 2016 is to take Sparrow Society international – we are setting up a US distribution point to increase the influence of both our message of ethical and empowering business and also to increase the number of fun and dignifying jobs we are able to create here in South Africa.  Exciting times ahead!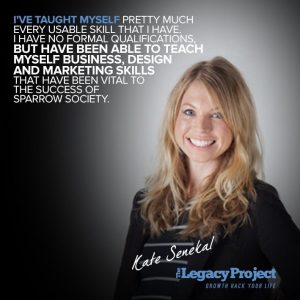 On Inspiring Others | We have great partnerships with other organisations that help us find the right people. This helps the initial transition because there is already a relationship there to build from.  Once settled into things, we try to keep the work interesting and ever-changing to keep increasing the level of skill and experience gained.  We also see Sparrow Society not as the end goal for our Creators, but as a stepping stone to helping them realize their own dreams.  If they want to start their own business – we help them set it up and transition.  One of our seamstresses is actually not employed by us anymore – she has set up her own business and we commission work from her.  She sets her prices and her work hours and has even hired a couple more seamstresses to help her carry the load of orders from us and her other clients.
I Am Inspired By | This might be a cheesy one- but Desmond Tutu is my biggest hero, but not for the reason you would think. It's his laugh that gets me. Working in the non-profit world can be incredibly draining and sometimes the need presented is more than I can emotionally handle.  Desmond Tutu has taken on some of society's biggest issues, yet somehow he is able to find his laughter through all of it.  It is incredibly inspiring and reminds me not to take myself so seriously all the time.
The Legacy I Would Like To Leave | I would like my legacy to be to leave the world a little more equal and unified than it would've been if I wasn't here. In whatever small way it may be, I want my life to contribute towards a greater understanding and acceptance within our diversity – racial, religious, gender, cultural… all of it.  We need each other – and I hope to help some of the people in my world see that.