John Baldoni is an internationally recognized leadership educator, executive coach and speaks throughout North America and Europe. John is the author of more than a dozen books, including MOXIE: The Secret to Bold and Gutsy Leadership, Lead with Purpose, Lead Your Boss, and The Leader's Pocket Guide. John's books have been translated into 10 languages. In 2015 Trust Across America named him to its list of top 100 most trustworthy business experts for the second consecutive year. In 2014 Inc.com listed John as a Top 50 leadership expert and Top 100 leadership speaker. Also in 2014, Global Gurus ranked John No. 11 on its list of global leadership experts. John has authored more than 500 leadership columns for a variety of online publications including Forbes, Harvard Business Review and Bloomberg Businessweek. John is chair of the leadership development practice of N2growth, a global leadership consultancy.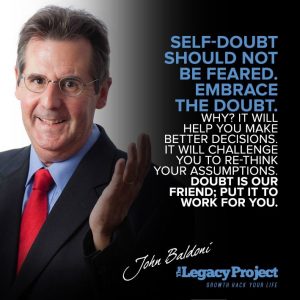 My Definition Of Success | Success is having the freedom to do what you want, when you want. That means I can pursue the interests dearest to me – work, family, friends, hobbies.
I Am Driven By | I have a desire like many to make a positive difference in the lives of others. I try to do it in my work as a coach, teacher and author.
My Highlights | I am most proud of the fact that my books have been translated into multiple languages, right now ten and counting. This means that people in different cultures find what I have to teach interesting… so interesting they want to read my words in their own languages.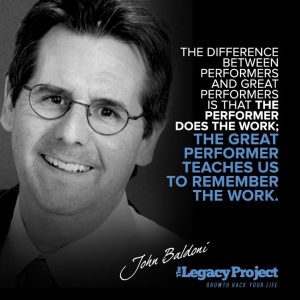 The Difference Between Good And Great | Talent and commitment. We all have talent. How committed are we to pursue our talents in the face of setbacks. Also do we have the commitment to do things better even if they are good. That is the difference between performers and great performers. The performer does the work; the great performer teaches us to remember the work.
Dealing With Doubt | Self-doubt should not be feared. Embrace the doubt. Why? It will help you make better decisions. It will challenge you to re-think your assumptions. Doubt is our friend; put it to work for you.
The Best Advice I've Received | My father believed in hard work and persistence. He taught me those at a young age and I have tried to follow his great example.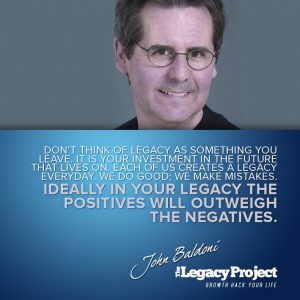 I Am Inspired By | Nelson Mandela, of course. How could one man have the strength to put aside the bitterness he felt toward people who had done him wrong for so long? His commitment to nationhood and peace is an example to us all.
The Legacy I Would Like To Leave | Don't think of legacy as something you leave. It is your investment in the future that lives on. Each of us creates a legacy everyday. We do good; we make mistakes. Ideally in your legacy the positives will outweigh the negatives.