Joanne has been blogging since 1994 under the name Gotham Gal. Joanne is involved with the start-up community as an angel investor and adviser. She has been a champion of women in tech by starting and co-chairing the Women's Entrepreneurial Festival with the ITP division of NYU. Many of the companies she is working with are owned or started by women. The tech companies are Food52, Edison Jr., Catchafire, Dailyworth, The Sweeten, NGAdventage, Windowfarms, Venuebook, Scoot, Talk Market, 3rd Ward, Editd, Blue Bottle Coffee, Lover.ly, Mouth Foods, How Good, Little Borrowed Dress, Taxi Treats, Kitchensurfing, littleBits, Nest.io, Red Stamp, VenueBook, Have to Have, Mercaris, Le Tote, Curbed (Eater/Racked) as well as Ricks Picks, several restaurants and The Moon Group. She is the Chairperson of Hot Bread Kitchen and sits on the board of the Highline.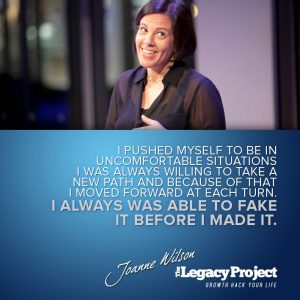 My Definition Of Success | Success is about being happy with your life. By nature I am optimistic. I have been incredibly lucky to achieve financial success but that is not what defines success
I Am Driven By | The desire to always be learning, thinking, building and experiencing. I want to do as much as you can every day and that drives me
My Highlights | For everything that I worked on, been apart and created there is no doubt that the highlight of my life is raising 3 children as well as being smart enough to marry my best friend. I firmly believe that family comes first.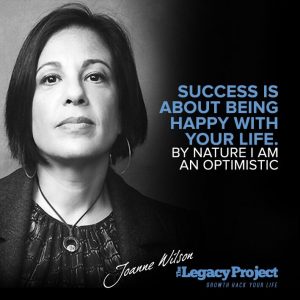 A Key Talent | I am convinced that I did not think about strengths or weaknesses as I moved forward in my career. I just listened to my head and my heart around the steps I took. I never analyses and pondered. It isn't who I am. What that says is that you should trust your instincts. You know yourself better than anyone else. I pushed myself to be in uncomfortable situations, I was always willing to take a new path and because of that I moved forward at each turn. I guess I always was able to fake it before I made it.