As host of National Geographic Channel's Emmy-nominated series, Brain Games, Jason Silva will guide you through the twists and turns of your grey matter. Through a series of man-on-the-streets and experiments, Silva will be joined by top experts in the fields of cognitive science, neuroscience and psychology, who will give you the "why" behind the "wow."  "A Timothy Leary of the Viral Video Age" was how The Atlantic recently described television personality, filmmaker and philosopher Silva, who has also been described as "part Timothy Leary, part Ray Kurzweil, and part Neo from 'The Matrix.'" A part-time filmmaker, Jason's series of "Shots of Awe" – non-commercial micro-documentaries exploring the co-evolution of human and technology – continue to inspire millions of viewers. His latest effort, "Existential Bummer," recently went viral, with more than 2 million views to date.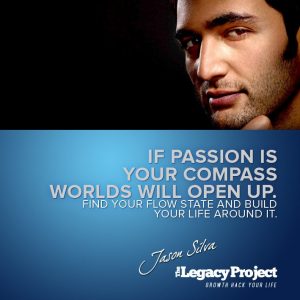 My Definition Of Success | Success is getting paid to do what you would do for free. Success is a fusion between vocation and career. Success is living your passion. It's embodying your passion.  This has always been my definition of it.
I Am Driven By | A desire to transcend all limits. A belief in our collective capacity to re-invent ourselves. To become something more. Something grand.  I am fueled by the desire for ecstasy and wonderment and awe.
My Highlights | My life has been wonderful. I adore my family and friends. I get to do what I love.  My mother always encouraged me to follow my passion, and be kind. I've been lucky to make content that some have found inspiring. Working for Al Gore's Current TV was a highlight.  Hosting Brain Games on Nat Geo. Creating Shots of Awe.  Giving a speech at Richard Branson's Necker Island.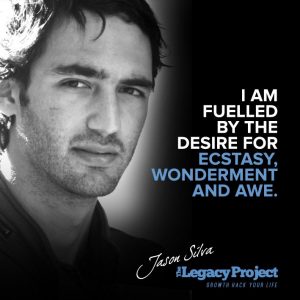 The Difference Between Good And Great | Passion. If passion is your compass worlds will open up.  Find your flow state and build your life around it.
A Key Talent | Decide what makes you come alive and you'll never work a day in your life. I knew early on that content, ideas, media, these were all things that turned me on, so I pursued them voraciously.  I didn't try to he practical. Instead, I improvised. I gambled on my passion. I believed.
The Characteristics Of Success | An intense work ethic. Following up. Always following up. Experimenting. Bending creative rules. Playing jazz while making content. Being flexible.
Principles I Live By | Kindness. Passion. Bliss. Empathy. Compassion. Wonderment. AWE.
How I Use My Mind | I LEVERAGE FEEDBACK LOOPS. Your creative and linguistic choices feedback into your experience. So I believe we get to author our lives by the choices we make.  So chose carefully. Leverage place and context to author your reality.
Useful Links |
---