Mr. Ian Moir has been the Chief Executive Officer of Woolworths Holdings Limited since November 18, 2010. Mr. Moir served as Managing Director of Retail at Country Road Ltd. since January 1, 2010, served as its Chief Executive Officer from November 2000 to January 1, 2010 and served as its Chief Operating Officer. He served as the Managing Director of Retail at Woolworths Holdings Limited. since January 1, 2010. Mr. Moir served as the Chief Operating Officer of Wooknark Company. He has been Chairman of Country Road Ltd since November 18, 2011 and serves as its Director. Mr. Moir has been a director of Woolworths Holdings Limited since January 2010. Previously, he served as an Executive Director of Country Road Ltd. since October 23, 1998. He served as an Executive Director of Wooknark Company. He has a Master degree in Business Administration, an Aoslers degree in Economics and is a qualified Chartered Accountant.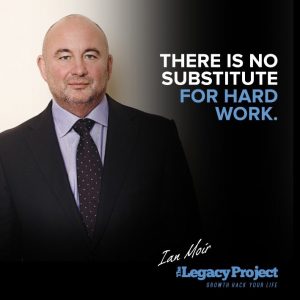 Lessons I Have Learnt | Have goals, vision and integrity: You will be more fulfilled if you spend your time travelling in a direction that is true to you.
Work hard: There is no substitute.
Collaborate: You can do little alone. Any big accomplishments are only possible from the expertise, experience and commitment of a team.
Be passionate about what you do. Love your business and your brand.
Demand a lot but give a lot.
Be focused, don't get way laid by little things or get distracted from the big issues at hand.
Dealing With Doubt | The fear of failure is human and tough times and poor performance should illicit introspection. Be honest with yourself and face your fears and be careful of false hope
I came as close to bankruptcy in a business I was running as one can come and it was the most difficult 2 years in my career. It taught me to be brutally honest with myself and the power of sheer determination and that you only truly achieve through others.
Performing At My Peak | I have always been a very driven and competitive individual. I set clear goals for myself and the business and always focus on achieving them and I rely on my family to bring me down to earth and keep me balanced.
Resources I Use To Stay Inspired | I read a great deal about a variety of subjects.
I also enjoy listening to the insights of differing experts. I believe one should never stop learning new things. I also am a great lover of movies and music with broad tastes.
My Future Dreams And Ambitions | At the age of 56 my dream is to be party to creating one of the best businesses in South Africa, international in context, large in scale and loved by customers and shareholders alike. And to balance this with a great family life built on long lasting relationships.
The Best Advice I've Received | Never make a decision in anger.
Don't compromise your integrity; Hope is the destroyer of happiness. All from different people.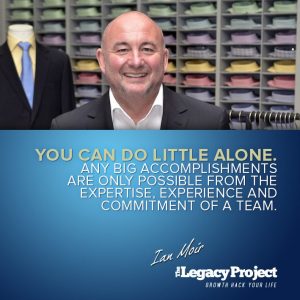 Advice On Building Wealth | Choose another goal. People become rich by focusing on something that they are truly passionate about and believe in and then pursue that relentlessly.
On Inspiring Others | It's one of the most important things you can do. Always seek to employ someone better than you, ensure you are aligned in terms of values and goals and understand what inspires and motivates them. It is often different depending on the individual.
The Legacy I Would Like To Leave | A happy, healthy family. A truly great business and loved brand that doesn't notice I'm gone.