Gareth Pon believes that everyone should have at least one ridiculous dream they believe can come true and since he can remember, his has been to go to space. Growing up, he maintained his dream of space travel and avoided it becoming a career, he opted out of becoming an astronaut and chose to be a film maker and photographer instead. 
Apart from his passion for filmmaking and photography, Gareth has spent the last few years pursuing the potential of Mobile Photography and developing the South African Instagramers community, the only South African Instagram community with international relationship and recognition. As a result of his activity and unique approach to creativity, he has been featured by various platforms including CNN, MTV, Huffington Post, DailyTekk Art.Mic, Mail & Guardian, Resource Magazine and Instagram's official blog, as well as partnering with tech giant Samsung South Africa in becoming their Official Digital Imaging Ambassador in 2015.
Gareth is Africa's top Instagrammer of 2014 & 2015, founder of the South African Instagramers Community and a passionate creative. In combination with his knowledge of film, photography, community and brief dabbling in fashion and architecture, his experience serves to give a unique approach to creative innovative ideas. He provides creative consultation on maximising the use of Instagram, building communities, and expanding awareness of product and brand across digital platforms in a creative way, using Instagram, film & photography.
My Definition Of Success | Success for me is not measured by riches, nor by material things. I find success in the relationships I've built over the years and how those relationships have influenced my life. The real success in life is being able to be missed if you suddenly pass.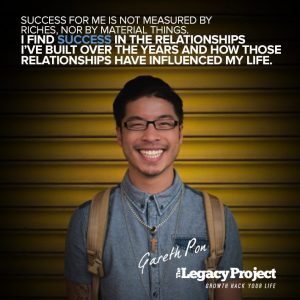 I Am Driven By | I find my passion in discovering the details of life. My drive really comes from being able to express myself in a creative way, whether it be through photo, video or word. The constant reminder that life is full of stories that needed to be told and if no one tells those stories they'll stay hidden forever.

The Difference Between Good And Great | I believe the distinct difference is how an individual conducts him/herself when no one is watching. I believe that character reflects in your work and even though some people may get early success, in order to stay successful long term your character needs to cater for that.

A Key Talent | If I had to narrow it down to one thing, I'd say it would be the ability to change on the go. In the world we live in, especially with all the tech and pace of life our biggest skill is being able to adapt as your environment changes, that means upskilling yourself constantly, while finding your niche. The best way to grow your ability to adapt is by constantly challenging yourself in small ways that keep you on the edge of your abilities, that way you're always growing in a subtle way. Surround yourself with mentors and people you find inspiring.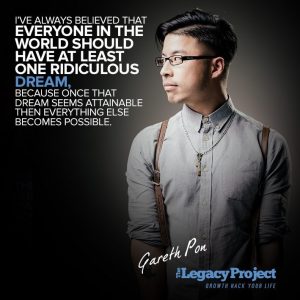 How I Use My Mind | I like to stay as positive as possible. Negative thoughts really just pollute everything you do. I also try to be aware of "steps" rather than the bigger picture, because of my nature I tend to try and micro manage everything and then I get lost in the project. But being aware of the steps in a logical way really helps with being able to fulfill the objectives of a bigger picture. Life after all is about seasons and how you as an individual learn to read those seasons so you can thrive in their environments, because ambition and goals are nothing without understanding how they can grow in the environment you're in.

Dealing With Doubt | I've got a group of really close honest friends and they encourage me whenever I'm down and start doubting my self and ability. But part of being a strong creative is realizing that self-doubt is your friend, not your enemy. No matter how many friends you have who encourage you, the biggest defining factor will always be how your internal decisions influence your outlook. The most memorable moment where I amounted to my fears was when I started traveling solo; being independent is something I learnt as soon as I got on my first international flight. I decided to doubt my own self doubt and just stay strong mentally; the rest really developed from realizing that your own thoughts can sometimes be your worst enemy and that internal battle is something that keeps you on your toes and in turn becomes beautiful.

Performing At My Peak | I rest a lot, even at the expense of losing work. You are useless to those you work with if you have no energy and you can't think straight.

Resources I Use To Stay Inspired | I usually research outside of my current creative medium. When you go outside of your usual platforms, you'll find that your mind grows brilliantly. I also travel a lot. Traveling broadens your perspective and continually grows your creative mind. Seeing the world from an international perspective will bring your mind in line with the rest of the world.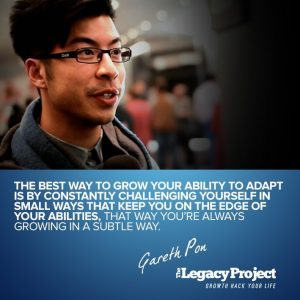 My Future Dreams And Ambitions | I've always believed that everyone in the world should have at least one ridiculous dream. Once that dream seems attainable then everything else becomes possible. I want to go to space, but before that, I have many other ambitions and dreams I'd love to attain!

The Best Advice I've Received | Never turn your back on your enemy.