Christopher is a South African theologian, pastor and author of the book Truth is the Word, Restoring a Lost Focus, he established the South African Theological Seminary (SATS), which today is represented in 73 countries and has over 2500 students enrolled with it.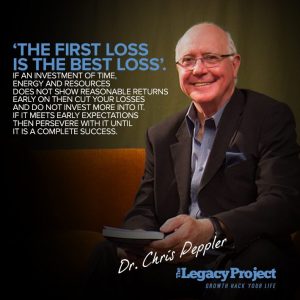 I Am Driven By | When I was in the banking world I was driven by ambition but for the last three decades I have not been driven, but rather drawn, by a call on my life to ministry and the best interests of the church I serve.

My Highlights | I am proud to be a reasonably good husband, father, and grandfather. I am blessed to be a member of a wonderful local church. I am delighted to have founded the South African Theological Seminary and to have received its highest award, that of a Fellow of the institution. I am grateful to have pastored a growing church for three decades and to have been able to leave it in capable hands. My first book gave me great satisfaction, and earning a doctoral degree gave me a sense of academic completion. More recently I am most gratified to have built my own classical guitar and to be able to play it regularly.

A Key Talent | I regard single-minded perseverance as a strength that has served me well. Time, energy, and talent are focused when priorities are clearly established. I have found that a key to working with priorities is to simultaneously decide, and communicate, what will NOT be receiving attention. Prioritised perseverance invariably yields the desired results.

The Characteristics Of Success | I try to equip and develop the people who look to me for leadership. My aim is not just to allocate work to them but to delegate authority and responsibility, so that in time they will be able to perform to the highest level with very little help from me.

Principles I Live By | As a Christian I embrace the values and principles modeled and taught by the Lord Jesus Christ. Integrity rates very highly with me and that implies honesty, transparency, and trustworthiness.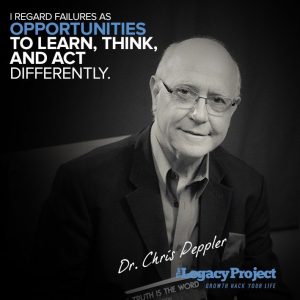 Lessons I Have Learnt | The most important lessons I have learned have come from failures and so I regard failures as opportunities to learn, think, and act differently. One of the biggest lessons I learned early on in my banking career that has also applied in church ministry is: 'The first loss is the best loss'. If an investment of time, energy and resources does not show reasonable returns early on then cut your losses and do not invest more into it. If it meets early expectations then persevere with it until it is a complete success.

The Meaning Of Life | As a Christian minister and theologian I have a very clear definition of life purpose: 'To come to know Jesus, become more like Him, and to help others to do likewise.'

Advice On Building Wealth | Firstly, define for yourself what true wealth actually is for you. Secondly, move your focus from the results and onto the means. Pursuit of money seldom yields true wealth but pursuit of worthwhile excellence and service usually does.
The Legacy I Would Like To Leave | I would like to leave behind me people, especially young men and women, who are equipped and motivated to fulfill God's call on their lives as productive citizens of our nation. I would also like to leave a repository of writings to help them on their life journey.