Annemarie Lombard works with a group of expert individuals and affiliates to deliver sensory intelligence across various industries. She has 22 years of experience in clinical practice as an occupational therapist in learning and development, with wide local and international exposure and extensive continuing education. She holds a PhD (Health Sciences) from UCT (University of Cape Town). Her study compares sensory profiles with performance, absenteeism and attrition within the South African call centre industry. Sensory Intelligence Consulting won the BPeSA "Best Non-Technical Innovation – External Award" for 2010 for their Senses-on-Call product. BPeSA is Contact Centre industry organisation. Annemarie released the book: "Sensory Intelligence, why it matters more than IQ and EQ" in 2007, published by Metz Press, Cape Town. She has been published widely across newspaper and magazine print media, is a regular conference speaker, a guest on various radio programmes, and featured in a television show about South African authors.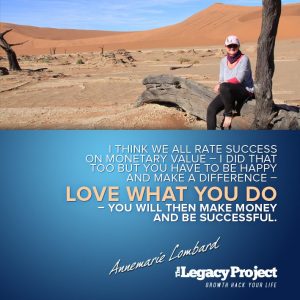 My Definition Of Success | Knowing that you influence the lives of others
Yes I think we all rate success on monetary value – I did that too but you have to be happy and make a difference – love what you do – you will then make money and be successful.

I Am Driven By | The core believe and passion in what I do.

My Highlights | Achieved my PhD and wrote and published a book.

The Difference Between Good And Great | I think people who are great at what they do are always prepared to go the extra mile, whatever it takes.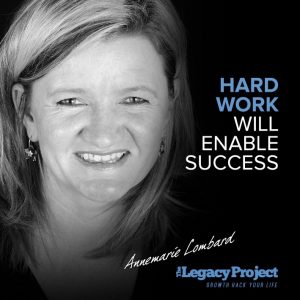 A Key Talent | Resilience
Have a dream or a goal Make sure it is aligned with your passions and core skills Identify and visualize the end goal in mind Take small steps in getting there Get a coach/mentor Don't give up!

The Characteristics Of Success | Hard work, never give up, resilience, dream big, family support, humility, choose the right people to delegate to, the cup is always half full instead of half empty, be positive, surround yourself with positive people,  be grateful.

Principles I Live By | Humility, Passion for people, Gratitude, Openness to change and diversity, acceptance of others, compassion, kindness, fairness.

Critical Skills I Develop | Entrepreneurial skills, business acumen, willingness to keep on learning, read as much as you can, ask for help, work to your strengths but employ others to do where you are weak.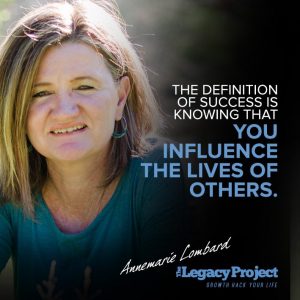 How I Use My Mind | I believe in a healthy lifestyle and body as that will assist with best use of your mind. Sleep enough, eat well and exercise regularly.  Take care of your body and it will help you take care of your mind.
Lessons I Have Learnt | Hard work will enable success Don't give up Dream big – if it doesn't scare you – it is not big enough.

Dealing With Doubt | I speak to people that I trust.  I have a business mentor now that I use to work through doubts, fear and business strategy.  I think self-doubt is normal and a part of any entrepreneur.  You just have to push through.  But during self-doubt it allows you to review where you are and think more.

Performing At My Peak | Sleep well, run regularly, and eat healthy.  Stay focused.  Keep a strict schedule and to-do list. Do a business review with goal setting once a year.  Have an operational project plan and tick off where you are.  Keep your goals in mind and write down small steps on getting there.

My Future Dreams And Ambitions | I would love to have more work-life balance and travel more.