As an experienced branding and marketing specialist Donna Rachelson is passionate about empowering entrepreneurs and women. Donna is a guest lecturer at Gordon Institute of Business Science (GIBS) having penned three books. With a wide frame of reference, being a mother and an adventurer, here she generously shares her thoughts with us: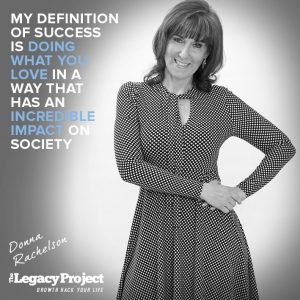 My Definition Of Success | Doing what you love in a way that has an incredible impact on society.
I Am Driven By | Making a difference and unleashing people's potential

My Highlights |
Completing my BA Soc Work, Hons (Industrial) and MBA after being told I should go to a Technikon
Funding myself through University
Two firewalks
River-rafting the mighty Zambezi
Having two children
Writing and launching three books
The Difference Between Good and Great | Great is achieving your stretch goals
A Key Talent | Helping people realize their potential
The Characteristics Of Success | Positive outlook. Hard work. Resilience. Gratitude. Assertiveness.
Principles I Live By | Don't sweat the small stuff. Live each day like it's the last. Give it your best every time
Critical Skills I Develop | Empathy, negotiation, humility, flexibility, agility and resilience
How I Use My Mind | Continuous learning and challenging the status quo. 
Lessons I Have Learnt | Business is a game invented by men – learn the rules and combine that with your strengths.
Don't take it personally
When you want something – ask, don't hint
Say it – it doesn't have to be 100% right
Fake it till you are it.
Dealing With Doubt | Trust yourself
Performing At My Peak | Managing energy, not time
Resources I Use To Stay Inspired | My family, my team, my mentors and inspiring role models
My Future Dreams And Ambitions | Positively impact entrepreneurs and women across Africa
The Meaning Of Life | Live your purpose
The Best Advice I've Received | Protect your reputation, your name is everything
Advice On Building Wealth | Take risks and balance your portfolio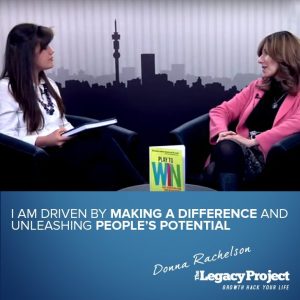 On Inspiring Others | Lead by example
I Am Inspired By | God's magnificence
The Legacy I Would Like To Leave | To have lived a meaningful life that impacts people in a powerful and positive way
Useful Links: