Demi Getschko was a key player on the team that established the first Internet connection to Brazil. He has been a member of the Brazilian Internet Steering Committee (CGI.br) since its creation in 1995 and has served as administrative contact for the ccTLD .br since 1989. He played a critical role in the definition of the Brazilian Domain Name System tree and in defining the rules that govern the Brazilian registry.
He currently holds the position of CEO of the Centre for Information and Coordination.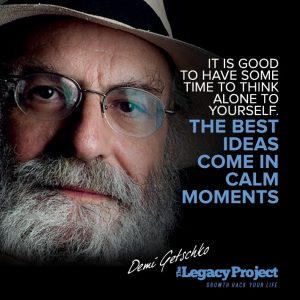 My Definition of Success | Success may be the own sensation that you are doing what is supposed you to do. It is not as simple as one could imagine at a short examination, since there are many hurdles to skip until you could consider yourself having accomplished at least part of your duties

I Am Driven By | The necessity to fix what could be wrong and to build what seems to be missing

My Highlights | I think I did some good choices. As for example, to be an engineer, and to be involved in some issues like networking that are prone to creative approach

The Difference Between Good And Great | To be inventive could be one difference…

A Key Talent | Is it important not to give up at the first (or even second, third…) signal of difficulties. If you think you are doing it right, better to keep pursuing your ideal. A little bit of stubbornness is important when dealing with what seems to be non-rational obstacles.

The Characteristics of Success | To add talented and well-principled individuals, not matter how much they agree or no with you. Much better to have enlightened criticism that simple acquaintance.

Principles I Live By | Ethics, and moral values

Critical Skills I Develop | Honest professional relationships and some view of the forward path

How I Use My Mind | It is good to have some time to think alone to yourself. The best ideas come in calm moments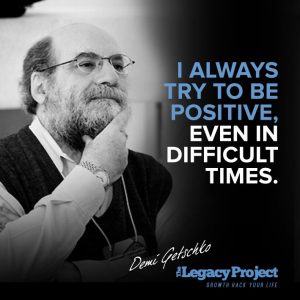 Lessons I Have Learnt | It is good to have been in good schools and had listened to great professors through your formation period – a forever capital to yourself. Also read as much books as you could.

Dealing with Doubt | I always try to be positive, even in difficult times.

Performing At My Peak | I'm not always performing in my peak – It is not a realistic demand. But you have to be ready to give the maximum when necessary

Resources I Use To Stay Inspired | Music, books and old friends are key to keep growing

My Future Dreams and Ambitions | May be to have helped, even a very little bit, the community and my family to live in a not worse world than the one I found

The Meaning of Life | To be a correct person and to keep some inner peace and satisfaction

The Best Advi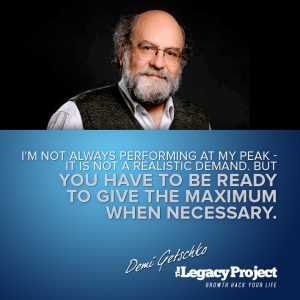 ce I've Received | From my grand-mother, when I was 4 years old: "may you grow and become a good man"

Advice on Building Wealth | I'm not good in this kind of advice. I think most of what you may obtain will come automatically if you choose the right path to trail. Some luck is also very important

On Inspiring Others | Hearing to all of them and many times keeping their advice

I Am Inspired By | I got some important inspiration and lessons from my parents, and also from music (Verdi, Wagner, Puccini) and from books (Chesterton, Dostoevsky, Svevo and others)

The Legacy I Would like to Leave | Some good descendants, that could live in an acceptable world