David M. Dye works with leaders who want to build energized teams and get more done. In his motivational leadership speaking, consulting, and coaching David shares twenty years experience in the public and nonprofit sectors including service as an elected official and nonprofit executive. Prior to starting Trailblaze, David served as Chief Operating Officer for Colorado Uplifts where he trained leaders and helped built organizations in Phoenix, Orlando, Portland, and New York. David is the author of The Seven Things Your Team Needs to Hear You Say, holds a master's degree in nonprofit management, and serves on several Board of Directors.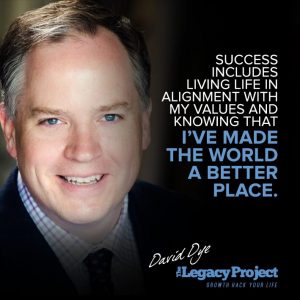 My Definition Of Success | For me, success means helping other people. Success includes living life in alignment with my values and knowing that I've made the world a better place.

I Am Driven By | My desire to make the world a better place.

The Difference Between Good And Great | People who are great at what they do are disciplined. They do it when they feel like it and they do it when they don't feel like it. They use their natural talents and abilities and then add lots of work on top of those natural abilities.

A Key Talent | One of my strengths is that I am a learner. When I want to do something but don't know how to do it, I ask, "Where can I learn this?" There will always be a person, a book, a website – somewhere you can learn what you want to do. For areas that are beyond my ability or interest to do, I try to partner with someone who has a talent in this area.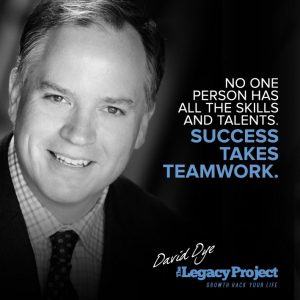 Principles I Live By | We can disagree without being disagreeable.
No one person has all the skills and talents. Success takes teamwork.
Always try to build relationships AND solve problems at the same time.

Critical Skills I Develop | The ability to have difficult conversations well. None of us are born with this skill, but it is vital to success in life.

How I Use My Mind | It is natural to feel disappointed and frustrated when things don't happen the way you wish they would. A critical mental discipline is to allow yourself a short time to grieve, be sad, and then ask yourself, "How can I…"  Effective people take responsibility for doing what they can where they can. This is very difficult when circumstances are challenging – but it is one human freedom available to everyone.
Dealing With Doubt | When I started writing, I was afraid I had nothing of value to say. I conquered this fear by thinking of the people who frequently asked me questions and I was intentional about writing for and to them. Today I have one award-winning book and another on the way next year. The principle here is that one way to overcome fear is to focus on the people who need you to be courageous (and you need you to be brave too!)

On Inspiring Others | Be good to the people around you. Give your help and wisdom. Help them without expecting anything in return. When the time comes that you need their help, ask for it.