Daniel Ting Chong is an illustrator, designer and artist based in Cape Town, South Africa. Daniel was born in 1987 in Cape Town. Studied graphic design at Vega. He is emerging as one of Cape Town's top creative talents following a series of art exhibitions, talks, commissions from clients and design collaborations with leading international brands including Nike, New York Times and Red Bull. Daniel does everything from making soap to designing socks to coming up with restaurant concepts to illustrations for AFCON merchandise to creating pillowcases to decorating collectable toys to exhibiting at art galleries. He has received some amazing exposure for his  work on with magazine covers for the New York Times, talks for TedX, Loerie gold, collaborations with Nike and the Mail & Guardian.

My Highlights | I'm proud to be doing what I do every day and achieving my clients requirements in the best way possible. I'm grateful for every project I work on, I'm proud to have a roof over my head and food on the table. In my career, I'm proud that I've been freelancing for six years now and managed to build a business out of a passion and love for design.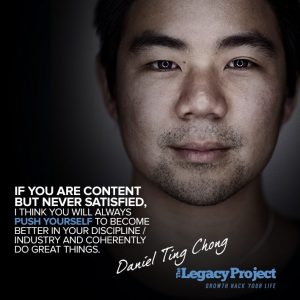 The Difference Between Good And Great | I think it is when people critically analyze themselves and step outside their perspective to see if they are happy with their current results. If you are content but never satisfied, I think you will always push yourself to become better in your discipline / industry and coherently do great things.

A Key Talent | I always believe it comes down to hard work in any discipline / industry you are in. It depends how good you want to be and if you have the motivation to better yourself every day.

Principles I Live By | Have an extremely positive and good work ethic. Be considerate to the work you do and those around you.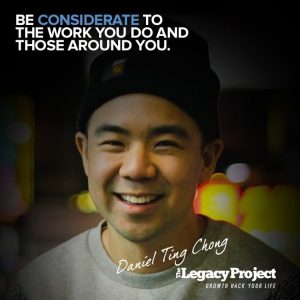 Performing At My Peak | I am always consciousness of what I'm doing by creating millions of tests and experiments before settling on a design or idea. I also believe that looking after my body is important. Health is so important, you can have all the money in the world, but it is worthless if you're not healthy and can't get up every day to design / create. So I make sure to exercise 3 times a week and eat well.

Resources I Use To Stay Inspired | The people around me are my inspiration. My family and friends always have a different perspective to what I have and that is invaluable. They help me grow by knowing their interests and passions.

The Best Advice I've Received | "You can choose to work hard or you can choose not to work hard."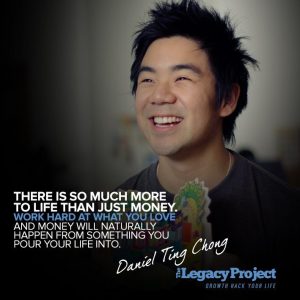 Advice On Building Wealth | Rich and wealth are measured in various ways, some monetary and others in intangible wealth. I think riches and wealth is only a by-product of your passion. Money should never been your primary objective, as then you will be destined to fail. There is much more to life than just money. Work hard at what you love and money will naturally happen from something you pour your life into.

The Legacy I Would Like To Leave | It would hopefully be my future sons and daughters.