From winning the 2002 Miss South Africa pageant and being runner up as Miss Universe a year later, to being a co-host on a number of local magazine and lifestyle television shows, Cindy Nell is once again living her super-charged life to the full as Co-owner of her and her husband's beauty business – Cosmetix – which she juggles deftly with being Mum to their two kids and many MC and speaking arrangements. Cindy has generously shared her ideas with The Legacy Project. Here is her interview:

My Definition Of Success
What success means to me has changed a lot over the years.
It used to mean having lots of money, being famous and wanting people to think I am beautiful,  sexy and desirable. Now it means to be admired for what I achieve in business, to be seen as a role-model for girls, to be an inspiration to others and to be leading by example with work I do in the community and with charities.
Success for me on a personal level is the well-being of my relationship with my children and partner and having a healthy body. Success for me in my professional capacity is to keep turning every project or business I start into something aspirational and sustainable.
I Am Driven By
I sometimes wonder if some people are just born driven or if its something that happens to you as a result of your childhood life.
I use to be very driven by wanting to prove myself and rise above mediocrity but now that I feel that I have nothing left to prove I am still driven. I feel that I have been put on earth to do great things and something inside me just keeps going because of it.
My focus lately has moved from glitz and glamour to making a difference in other people's lives and inspiring them to become the best version of themselves.
Having said that, when I am busy and feel like I am achieving I am at my happiest. Sort of the way you feel happier when you exercise, I feel happier when I'm busy and have meaning. When I am bored, I am unhappy and I have made peace with the fact that I can never be a lady who lunches or stays at home. I want my children to become active members of society who contribute to the economy, to the earth's well-being, to other people's lives and to explore every corner of their potential, so I intend to be an example for them with my own life.

My Highlights
I've been lucky you know! There are many women just like me, with the same mind, drive, looks, desires and abilities everywhere who can do everything I have done and I have been lucky. I think fondly of all my highlights, I use to play them down and be shy about them, but as you get older I find you start to enjoy yourself more and become less pedantic about things.
Publishing my first book – The Model and Pageant Handbook – was quite a highlight. It is about my life and outlines the model industry and shows every young aspiring model where to go, what to do and how to go about it.
Becoming Miss South Africa 2002 and then Miss Universe 2nd runner up in 2003 which lead to a 15 year television presenting and modelling career through which I met my now husband were also all highlights. It's been an exciting life!
Off course on a personal level my personal favorite highlight is marrying my wonderful husband, Clive,  having two gorgeous naughty children and building a successful business with my husband.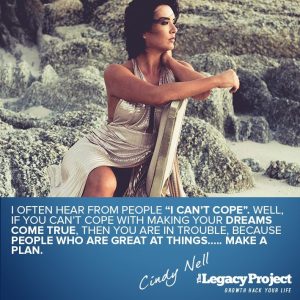 The Difference Between Good And Great
Drive and effort. I often hear from people " I can't cope". Well, if you can't cope with making your dreams come true, then you are in trouble, because people who are great at things….. make a plan.
Being great is about doing what the majority will not, like putting in the extra time and effort and going that extra mile. Sleep less, party less! Do what it takes.

A Key Talent
I'd have to say the ability to be a chameleon. Growing up I had a complex childhood and I was in a grand total of 11 schools from grade one through to my Matriculation year and so I had to learn to adapt.

How I Use My Mind
I keep myself positive and whenever I feel down or challenged I bring my thought back to gratitude. Gratitude is an amazing way to put things in perspective. I find if you are positive you are proactive and much happier. Gratitude is the key to many things.

Lessons I Have Learnt
"Don't trust anyone when it comes to money". Money causes great divide between people no matter how much you think you know or love someone. When it comes to money you don't know anyone really. Keep it simple and manage your own money.

Balancing High Performance With Happiness & Contentment
I have had many challenges in life: depression, loss, miscarriage, major injury, financial challenge, jealousy and manipulation in the workplace and more. It helps to not talk or focus on those times after I have personally dealt with them but some do just take longer than others and some need professional help, as well as a good friend or partner. In times of challenge you need to try and stay logical. Work it out – what is the problem, why does it affect me this way, how can I make it better for everyone, and if I cannot, how do I move on?

On Inspiring Others
Listen to hear and to learn, not to reply. When you hear and understand people they will show you how to motivate and keep them.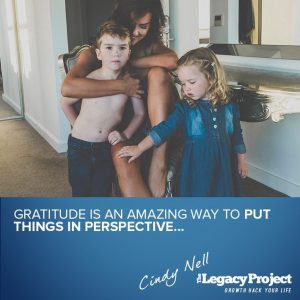 The Legacy I Would Like To Leave
I want to be remembered as a small town girl who had no advantage or privilege but still achieved the dream and the life she wanted to have –  from being a model to becoming a presenter and then to becoming a successful business woman – because I was willing to work hard and believed I could, despite obstacles or circumstances.
I want to be remembered as a good strong Mother who taught my children to be strong and driven and helped them become good people.
I also want to be remembered for improving the lives of others. In this regard, I am soon launching a female empowerment project to help create jobs for unskilled or uneducated woman and I really hope for this to be my greatest life work.
I would like to be remembered as someone who believed she could…..and therefore did. If one person in this world rises above their circumstance because of it, then I have been of meaning to the world.

All photos courtesy of Menina & May. 
Useful Links:
Conference Speakers International