Christoph was born a fat kid to a Hungarian mom and a German dad in Hanover on November 9th in 1981. During his childhood, he spent time mostly consuming adventure stories and setting things on fire. Later on, he ended up in Wichita, Kansas, for a year, then in Paris as a labourer, and eventually in Beijing, this time as a student of Chinese studies. He walked home to Germany from Paris and in 2007 he walked from Beijing to Germany and made a video about the walk called "The Longest Way".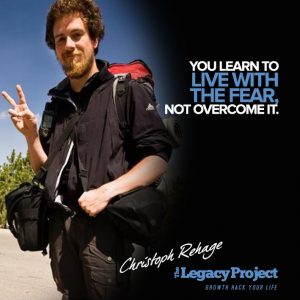 My Definition Of Success | It seems as though many a tragedy is about a person who could have been happy with what they had but decided to follow some kind of ambition anyway. I am not sure what success means to me.

Principles I Live By | Everybody has different values and principles. That being said, here's what's important: find out what your CORE values and principles are and stick to them. Don't get clogged up.

Lessons I Have Learnt | This could be anything from very simple small lessons, too much larger bigger lessons. Walking long distances taught me that problems are nice while worries are bad. Sounds like a no-brainer, but I think we often confuse the two. A problem is something that needs an immediate solution (and even a non-solution is a solution, for example: Where will I sleep tonight? – There is no place to sleep. Okay, so no sleep. Problem solved.) Worries are unsolvable things. They weigh you down.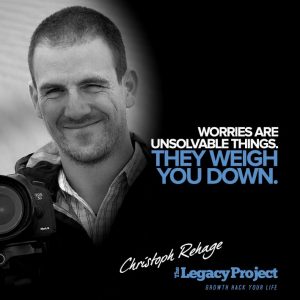 Dealing With Doubt | I am a shy person, and I am easily intimidated. I was scared as hell before I started out on my walk in 2007. People wanted to throw a party and send me off. I chose to slip away quietly, because I was scared of failing in public. The fear has stayed with me. I have to give presentations to hundreds of people. They scare me. You learn to live with the fear, not overcome it.

Performing At My Peak | To be honest, I don't. I don't even like this kind of manager speak very much. Sometimes you walk well. Sometimes you walk not so well. You keep walking. Through the ups and downs.

Resources I Use To Stay Inspired | I try to surround myself with people who challenge me. It's nice when you are done talking to someone and you feel like you have to think for a while about all that was being said. I also read books.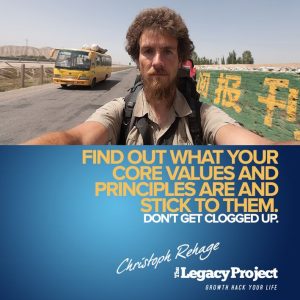 My Future Dreams And Ambitions | I would like to learn how to be content.

The Best Advice I've Received | You have to know your own priorities. Find out what is most important to you.

The Legacy I Would Like To Leave | I hope that my books will last.