Chris Wilkins is the founder and Group Executive Chairman of Dynamic Technology Holdings Ltd (DTH). DTH is best known as the holding company of DVT (Pty) Ltd. Chris is the founder of DVT, and served as DVT's Chief Executive Officer from September 1999 until 1st March 2015. He experience includes serving as a project manager with IBM, and working as a software developer within the software and related services industry in the UK for seven years. He has lived in Cape Town for the past 18 years. He is qualified as a management accountant.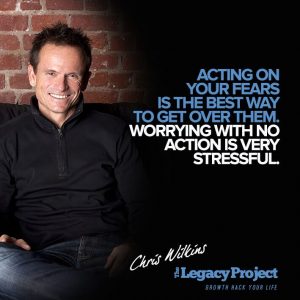 My Definition Of Success | Success is often interpreted as relative. It becomes a competition. Success for me means making something happen that is generally believed to be impossible or fraught with 'risk'.
I Am Driven By | My desire to control my own destiny and lead a simple but stimulating life.
 
The Difference Between Good And Great | What is good and what is great? Who measures this? I think we all are given wonderful gifts, and being 'great' in 1970 involved different gifts that might be construed as 'good' in 2015.

A Key Talent | I can speak and I can write. I can define a concept in simple terms, and give you the confidence that it holds water. But you cannot replicate talent. Talent is finding out what you good at, what you enjoy, which means you will look 'talented' once you find out what you good at. If it sounds obscure, it is. The process of discovering your talents will start when you leave academia. Talent is certainly not getting good grades at school or university. Talent is making stuff happen around you and feeling fulfilled afterwards. In fact, finding ways to really fulfill your ambition is a talent. Life is measured over a lifetime, but it is short. So try things out and discover what you really good at.

The Characteristics Of Success | I completely trust what feels right. But I will also consider my partners and the team around me. I trust them to give me the balance we need as a team. I will always put my view out there, but I am happy to be convinced I need to tweak or change my view and approach.

Principles I Live By | Treat other people the same way you want to be treated. Respect. Listen more than you talk. Recognize the immense effort that some people make to help you on your way through life.

Critical Skills I Develop | Learning to listen more than I talk. And taking complete responsibility for myself, my words, my actions, and my role in the company.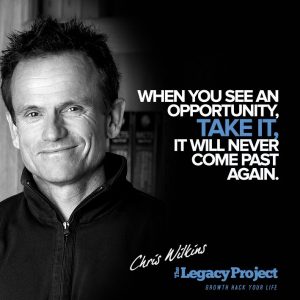 How I Use My Mind | I think about stuff a lot. I worry the problem over in my head. I talk to other people, friends, colleagues, about it. If I worry and I am fearful, I know that I am going to make it work.

Lessons I Have Learnt | Failure teaches you everything. Success teaches you nothing.

Dealing With Doubt | I do not really doubt myself, and I am not a negative person. I deal with fear by worrying about it until I have an answer. Acting on your fears is the best way to get over them. Worrying with no action is very stressful.

Performing At My Peak | Very selective about food, lots of different exercise (not hours and hours of it), and interaction with other people.
Resources I Use To Stay Inspired | I don't really. I talk to people.

My Future Dreams And Ambitions | I have many. But getting involved in tech startups in SA is a big objective of ours now – we love the talent here and it can be taken to the global market. And we also have some plans for a mainboard listing on the JSE in a few years time. Both of these are ambitious, but I do like a challenge.

The Meaning Of Life | haha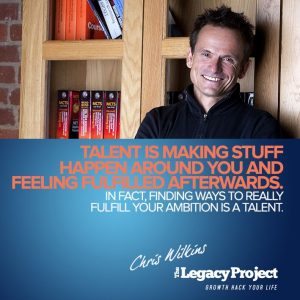 The Best Advice I've Received | When you see an opportunity, take it, It will never come past again.

Advice On Building Wealth | Start young, enjoy the journey, and stay true to your path. Your trajectory will not be smooth.

On Inspiring Others | I am not sure really. I am lucky that I have them around me though.