Chris Kresser, M.S., L.Ac is a globally recognized leader in the fields of ancestral health, Paleo nutrition, and functional and integrative medicine. He is the creator of ChrisKresser.com, one of the top 25 natural health sites in the world, and the author of the New York Times best-seller, Your Personal Paleo Code (published in paperback in December 2014 as The Paleo Cure).
Chris was recently named by Greatist.com as one of the 100 most influential people in health and fitness, along with Michelle Obama, Michael Pollan, Dr. Andrew Weil, Tim Ferriss, Mark Sisson, Robb Wolf and Dr. Mercola—and his work is frequently cited in national publications such as Time, The Atlantic, and NPR, and on Dr. Oz and Fox & Friends, where he has appeared as a guest.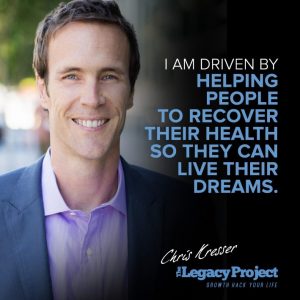 My Definition Of Success | Success to me means making a positive contribution to the world with work that I love, and being a loving husband and father.
I Am Driven By | Helping people to recover their health so they can live their dreams.
A Key Talent | The ability to keep an open mind and avoid dogmatic or rigid thinking. The best way to cultivate this is to learn to empathize with people even when they don't share your views, and to continually challenge your own beliefs by exposing yourself to other perspectives.
The Characteristics Of Success | Self-awareness, determination, and persistence above all else.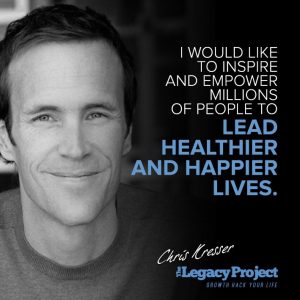 Principles I Live By | Honesty, integrity, compassion, empathy, love, and a passion for truth.
Lessons I Have Learnt | That there is an opportunity for growth in every challenging and painful experience. I don't believe that "everything happens for a reason", but I do believe that we have a choice in how we relate to what happens: we can learn from it and become a better person, or we can simply react unconsciously and repeat old patterns of thought and behavior.
Dealing With Doubt | I try not to run from it. I've learned that the best way to handle fear is to face it head on, to invite it in, and to allow it to be present without shutting down. As FDR said, "there's nothing to fear but fear itself." When I become present with the fear, I am able to see that it is just a collection of sensations and thoughts (usually about the future, which hasn't happened yet). If I can stay present and observe these sensations and thoughts, without being controlled by them, I can act from a place of clarity. I'm not always successful, but this is the goal.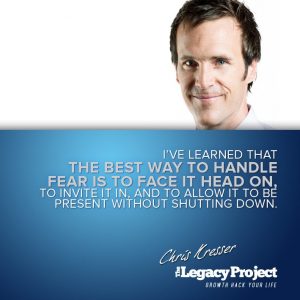 Performing At My Peak | I prioritize self-care (good diet, exercise, sleep, stress management, etc.) over just about everything else.
The Legacy I Would Like To Leave | I would like to inspire and empower millions of people to lead healthier and happier lives.