Her heart has answered the call to empower the next generation in Africa to learn to code. Camille Agon has been instrumental in co founding a French and South African initiative We Think Code with Arlene Mulder.  Her ambition to source and develop the next generation of Africa's digital talent is realised thereby echoing the generosity of this wonderful woman. Read on to discover some of Camille's personal algorithms :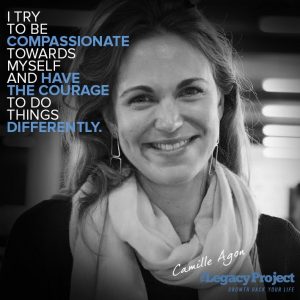 My Definition Of Success  For me, success means staying true to who you are, no matter what. Success is to continuously strive to discover and live by your truths, even when doing so is uncomfortable, scary or not socially acceptable.
I Am Driven By I am driven by what I believe nourishes me, i.e. introspection, pursuing my dream of developing human potential, connecting with the people I love and learning from and discovering different people and cultures.
My Highlights One of the greatest highlights of my life (so far) has been to start WeThinkCode_ in South Africa with my friend Arlene. It has been a challenging but extremely rewarding journey of self-discovery. Learning to become your best self so that you can give your best to others.
 The Difference Between Good And Great Good is enough.
A Key Talent Courage to take risks. Courage to look at the dark aspects of yourself. Courage to stand up for what you believe in. Courage to be vulnerable. Courage to say yes and courage to say no. Courage to stay and courage to leave and go.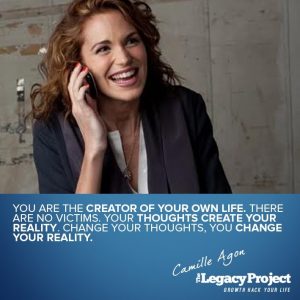 Principles I Live By  At WeThinkCode we launched our Coding You for Success program to equip our coders with the life skills necessary to thrive. I believe that I strive to live by those principles:
1) Turn challenges into opportunities;
2) Celebrate diversity;
3) Take risks;
4) Know your limitations;
5) Pursue excellence;
6) Design the future;
7) Take responsibility;
8) Empower others;
9) Look for possibilities;
10) Never stop learning
Dealing With Doubt  I stay with it. I try to understand if I doubt because I am scared or I doubt because my gut feeling tells me it's not for me. I try to be compassionate towards myself and have the courage to do things differently
Resources I Use To Stay Inspired I stay inspired by WeThinkCode_ students and their wonderfully colored lives, by my readings, my conversations with my boyfriend and my friends, by yoga and its philosophy and by nature of course. Especially trees.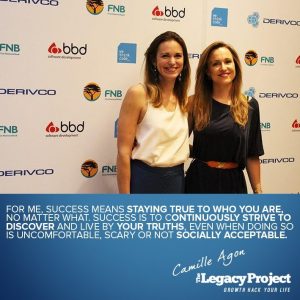 The Meaning Of Life Becoming the best of who you are and inspiring others to do the same.
The Best Advice I've Received You are the creator of your own life. There are no victims. Your thoughts create your reality. Change your thoughts, you change your reality.